Pattycake Art
Pattycake Art is a well-established and well-known face painting company in Port St Lucie. Pattycake Art is one of the Three Best Rated® Face Painting in Port St Lucie, FL.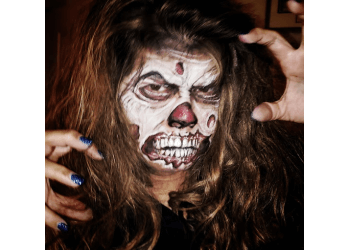 Their team members offer a variety of services that can complement your face paint party, providing an all-encompassing entertainment experience. To ensure the highest quality and safety for their clients, Pattycake Art exclusively uses professional-grade theatrical cosmetics sourced from well-known distributors in the USA. For added convenience, they also provide waterproof paint, perfect for pool parties and water-related events. Pattycake Art is committed to using only the best products for their services. They exclusively employ high-grade, professional face paints, FX cosmetics, and glitters that are cosmetic grade and safe for use on your face. Additionally, all adhesives used are designed for skin use and are latex-free, further ensuring the well-being of their customers. At Pattycake Art, they believe in offering top-notch services at a reasonable price, providing a delightful and memorable experience for all attendees. Serving in Port St Lucie and nearby surrounding areas, they bring joy and creativity to events, leaving guests with beautiful and cherished memories of their face painting adventure.
Face Painting

Balloon Twist and Animals

Schools Events and Birthdays

Summer Camps and Group Entertaining

Pool Parties

Temporary Airbrush Tattoos

Body and Henna Art

Dogs and Flowers

Cats & Glitter
Patty and her minime showed up and set up in stealth mode and entertained over 20 kiddos and adults alike with the glitter tattoos and the beautiful face painting!! Thanks so much God bless!!
Patty came out to our Birds & Butterflies Event at Audubon of Martin County and did absolutely amazing work!!! Would use her again in a heartbeat! So kind, well prepared, and talented!
Pat is the best! Birthday parties, face painting, a woman of all art trades! Highly recommended for ANY event!!
$125/ per hour
(1 1/2 hr. minimum @ 15-18 guests serviced/hr)
Other Face Painting in Port St Lucie: