BALANCED FINANCIAL, INC.
Balanced Financial, Inc. BALANCED FINANCIAL, INC. is one of the Three Best Rated® Financial Services in Fort Collins, CO.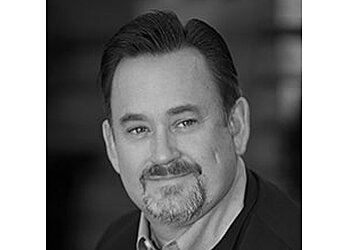 is a financial advisory firm that creates personalized strategies for investors to meet their short and long-term financial needs. The company strives to help clients achieve their financial goals by offering innovative solutions in a transparent and open manner, resulting in financial independence. Their primary objective is to provide inventive financial strategies for families and businesses. They tailor each plan to fit the unique requirements of individuals, families, and small or large enterprises. With a coordinated effort to offer financial clarity and multi-generational wealth, their comprehensive services encompass all aspects of their client's financial situations. Balanced Financial, Inc. is located in Fort Collins, Colorado, and serves the neighboring communities. Schedule an appointment today to avail their services.
Social Security Maximization

Insurance

Income and Legacy Planning

Long-Term Care

Retirement Strategies

Financial Needs Analysis

Insurance Planning

Beneficiary Review

Financial

Analysis of Present and Future Expenses

Income Planning& Estate Preservation
It has been over a year now that my wife and I met Greg to discuss and explore a future financial plan. I was nearing retirement and we were looking for a solid and sound approach to develop our strategy. Greg took the time to truly understand us and he researched the alternatives that would best fit. He was great at explaining, suggesting and communicating various options in a way that we could completely understand. This is truly the best experience we have with working with a financial professional. Greg delivered as he said. A lot of trust goes into this relationship and Greg and Paula provide that. They are both truly professionals. It's also great that you develops a friendship.
Greg has been very thorough in explaining options. He is very patient in explaining the ins and outs of the different financial options for retirement that apply to our circumstances and needs. We never felt pressured even when we took a long time to make a decision. He was ready to answer any questions we had. Greg is very easy to work with and I can easily recommend that he is worth consulting with by anyone that wants to understand their retirement options.
My husband and I are working with Greg to make sure we have a great long-term financial plan. It has been really great getting to work with Greg, and he patiently helps answer all the questions we have so that we feel confident about each step we take. Greg quickly became a go-to trusted voice while we're thinking through different options.
Mon-Fri: 9am - 6pm
Sat & Sun: Closed
Other Financial Services in Fort Collins: