SAFER MONEY SOLUTIONS
Safer Money Solutions is one of the best financial services in Fort Collins, Colorado. SAFER MONEY SOLUTIONS is one of the Three Best Rated® Financial Services in Fort Collins, CO.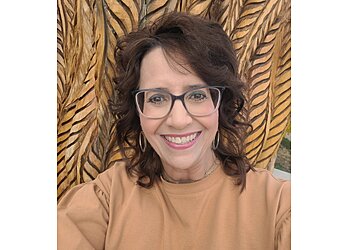 Kearston Cain is a President of the Safer Money Solutions. She has helped over a thousand clients by providing them with income planning that avoids market risk while securing a guaranteed lifetime of income. Safer Money Solutions specializes in providing strategies and guidance for those seeking a better lifestyle in retirement. They have helped individuals and couples achieve their financial and long-term goals at all economic levels. Their mission is to serve individuals and couples in all areas of retirement planning. They provide customized financial strategies to help you achieve long-term goals and enjoy a more secure retirement. Leveraging their vast experience and expertise, they assist you in developing a personalized strategy to achieve financial independence.
Retirement Planning

Income Strategies

Life Insurance

Tax

Estate and Lifestyle Planning

Money Management

Insurance Reviews

Long-Term Care & Investment Strategies
Kearston Cain is wonderful! She patiently listened to all my financial concerns. She presented a solid plan to help navigate these worrisome times. Her advice helped me save the rest of my retirement money, specially after another company lost close to a third of my retirement savings. She keeps me informed every step of the way towards achieving a more secure future. I am so grateful to Kearston all the help she has given me.
Kearston is so incredibly knowledgeable about investing, the market and the broader economic picture. She is also able to translate complex financial information and processes in ways that I can understand her. I trust her implicitly to help me manage my funds. Kearston also thinks and speaks with a focus on women investing their funds, which is an added and appreciated bonus to working with her. I highly recommend working with Kearston!
Kearston Cain, founder of Safer Money Solutions, was a godsend for me. I am reaching the age where retirement savings is starting to become a stark reality and I needed some guidance. She offered me great advice as to what to do with a 401k account that I wanted to rollover and found me a wonderful, safe solution for my investment. She is professional, courteous, knowledgeable and I found her to be very easy to talk to and work with. I highly recommend her services if you have any questions or need help planning for your retirement years.
Mon-Fri: 8am - 5pm
Sat & Sun: Closed
Other Financial Services in Fort Collins: