TARANTINO WEALTH MANAGEMENT
Tarantino Wealth Management is recognized as one of the top financial services located in Fort Collins. TARANTINO WEALTH MANAGEMENT is one of the Three Best Rated® Financial Services in Fort Collins, CO.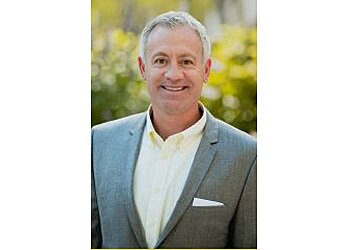 The company is led by Michael Tarantino, a certified planner who prioritizes establishing and fostering a relationship of trust with his clients. He creates an environment that is comfortable and educational, encouraging open communication to address financial concerns and goals. Tarantino Wealth Management specializes in assisting individuals, families, and businesses in pursuing their financial planning objectives. They craft customized strategies to help clients achieve their goals and explain financial procedures and investment opportunities in clear, non-technical language, ensuring that clients comprehend their options fully. Whether you are a young investor, retiree, new parent, or empty-nester, they can help by offering diverse financial services.
Retirement Planning

Investment and Portfolio Management

Life

Long-Term Care and Disability Insurance

Risk-Return Assessment

Social Security

Stocks and bonds

Mutual Funds & Socially Responsible Options
My partner and I made an appointment for a financial consultation and were able to meet with Michael within 2 days. He was ready at the appointed time and was prepared with all the information he needed to answer any and all of our questions. All in all, he was much more ready for the meeting than we were! We got the information we needed, as well as further expertise from Michael that we would not have known to ask about. I would absolutely recommend this as a way to ensure you are making the most of your income.
Michael and his team were welcoming, kind, and incredibly helpful! I felt so comfortable discussing my financial plans and goals, and Michael worked with me in finding the best path forward! I walked out of our meeting feeling more confident in how I can better invest in my savings so that I can be successful and stable. I'm so thankful!
If you are looking for a financial advisor whose foundation is based on honesty and integrity, look no further then Tarantino Wealth Management. Mike and his team will work to serve you and to ensure your financial goals are priority one. It has been an absolute pleasure working with Mike and Heidi and I have the utmost confidence my family's financial future is in the best hands possible. Thank you Mike and Heidi.
Mon-Fri: 8am - 5pm
Sat & Sun: Closed
Other Financial Services in Fort Collins: