Arumugam Sivakumar, MD
Arumugam Sivakumar, MD is one of the Three Best Rated® Gastroenterologists in Henderson, NV.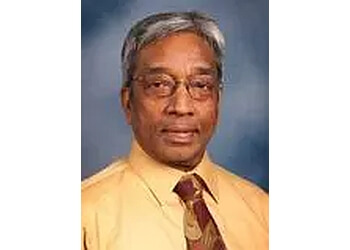 Dr. Arumugam Sivakumar completed his degree at the University of Alaska / Anchorage Campus in 1975. He has obtained prestigious board certifications in internal medicine and gastroenterology and completed his residency at Erie County Medical Center. Dr. Sivakumar is highly skilled and experienced in various procedures, including capsule endoscopy, colon cancer screening, and sigmoidoscopy. He is proudly affiliated with the esteemed Dignity Health St Rose Dominican Hospital Siena Campus. Furthermore, Dr. Arumugam Sivakumar is proficient in English and fluent in Sinhala, showcasing his impressive multilingual abilities. Moreover, he prioritizes his patients' convenience by offering a flexible appointment system.
Gastric Ulcer

Gastritis

Heartburn

Constipation

Cholecystitis and Gallstones

Cholelithiasis

Barrett's Esophagus

Colorectal Cancer Treatment

Gastrointestinal

Abdominal Disorders

Hepatitis

Cirrhosis

Celiac

Crohn's

Gastroesophageal Reflux

Hernia & Inflammatory Bowel Diseases
Very thorough and compassionate. I've been going to him for over 25 yrs and I love and trust him. Yes, there is sometimes a wait for him and I know that he is stuck at the hospital comforting patients that need it more!
I like Dr. Sivakumar. I like to make my own decisions instead of listening to what a doctor says. This doctor was thorough, cared and took time with me telling me why I would want to do a procedure or take a medication. I am thankful that he did because I was able to buy into following his directive which I needed to do. The wait times are a little much but it is well worth the wait because he spent the needed time with me.
Professional service, very knowledgeable and gives time to patients explains with details and he is very patient listening.
Aetna, Anthem, Blue Cross Blue Shield, Cigna, First Health, Humana, Sierra Health and Life & UnitedHealthCare
Mon-Thu: 9am - 5pm
Fri: 8am - 12pm
Sat & Sun: Closed
Nearby Gastroenterologists in Henderson: