Carmelo Herrero, MD, AGAF, FACG
Carmelo Herrero, MD, AGAF, FACG is one of the Three Best Rated® Gastroenterologists in Henderson, NV.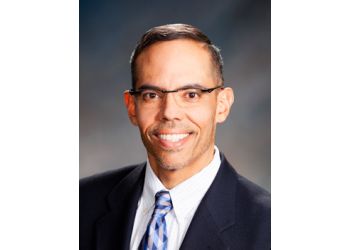 Dr. Carmelo Herrero is one of the most trusted gastroenterologists in Henderson. He completed his medical school at the Ponce School of Medicine. He is board-certified in both gastroenterology and internal medicine. Dr. Herrero finished his fellowship in gastroenterology and hepatology at Allegheny University Hospitals, Philadelphia. Dr. Herrero has expertise in treating all kinds of gastrointestinal and liver disorders. He provides advanced therapeutic Endoscopy and performs numerous types of procedures. Dr. Herrero is a Clinical Assistant Professor in Medicine for Touro College of Osteopathic Medicine in Henderson, Nevada. He offers state-of-the-art care carefully and compassionately. Dr. Carmelo Herrero conveniently practices three more locations in Henderson.
Gastric Ulcer

Colorectal Cancer Treatment

Gastritis

Heartburn

Constipation

Cholecystitis and Gallstones

Hernia

Gastroesophageal Reflux Diseases

Abdominal Disorders

Celiac

Crohn's and Inflammatory Bowel Disease

Cholelithiasis

Hepatitis

Barrett's Esophagus

Cirrhosis & Gastrointestinal Disorders
I have been comming to Dr. Herrero for many years (10 +) and I must say that he makes a very unpleasant medical procedure (Colonoscopy) a tolerable process. I find Dr. Herrera to be a caring; professional; competent and efficient health care provider. I highly recommend him.
Excellent physician. Takes his time to listen and makes sure you understand your options. He is not pushy or judgemental, just very caring and confident. He has been my gastroenterologist for a number of years. I highly recommended him.
I've had Three colonoscopies Over the last 9 years with three different Drs. I must say Dr Herrero was by far the best, from him treating you like family to the staff that takes care of you. A perfect professional and I highly recommend Dr Herrero to everyone.
Aetna, Humana, Anthem BCBS - Medicaid, Cigna - PPO EPO, Culinary Health Fund - Specialists ONLY, Medicaid, Medicare & More
Mon-Fri: 8am - 5pm
Sat & Sun: Closed
Nearby Gastroenterologists in Henderson: