Laguna West Window Cleaning
Laguna West Window Cleaning, a family-owned and operated company, specializes in professional gutter cleaning services. Laguna West Window Cleaning is one of the Three Best Rated® Gutter Cleaners in Elk Grove, CA.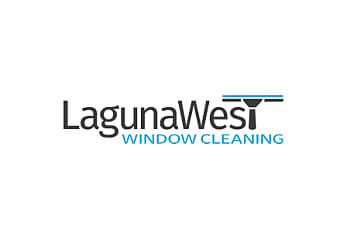 Matthew C. serves as the business's proprietor, leading a fully licensed team. With a strong commitment to maintaining a safe and pristine environment, the company and its knowledgeable staff offer specialized services for both businesses and residential properties. Recognized by Elk Grove, Laguna West Window Cleaning has obtained full licensing. Their comprehensive gutter cleaning process involves the thorough removal of debris, followed by the use of a wand to rinse and flush each downspout. To provide convenience and transparency to their customers, they offer free on-site quotes.
Gutter and Window Cleaning

Screen Repair

Sun Screens

Pressure Washing & Bird Control
Outstanding quality & service!!! My gutters were really bad from all the rain and trees surrounding my house, so I looked up on yelp for gutter cleaning and found him. Matt was very personable and caring! Not only did I have him do my gutters but also ended up having him clean my windows and my chimney as well! He did an outstanding job and all for a very reasonable price! I definitely recommend Laguna West Cleaning for any of your house needs!!
Laguna West Window Cleaning was fantastic! My appointment was to have my gutters cleaned but when Matt got there he noticed my screen door needed repair. Not only did he do a great job on my gutters but he also fixed my screen door, which was very much appreciated! I highly recommend Laguna West! Great customer service at a great rate!
Matt is amazing at what he does! He regularly cleans my rental homes gutters and wow do they look amazing! Awesome customer service and always has a smile on his face. I cannot recommend this company enough!!
Nearby Gutter Cleaners in Elk Grove: