Law Offices of Leon J Frommer
The Law Offices of Leon J Frommer is renowned for delivering personalized and expert legal services, specializing in personal injury and civil litigation. Law Offices of Leon J Frommer is one of the Three Best Rated® Immigration Lawyers in Santa Clarita, CA.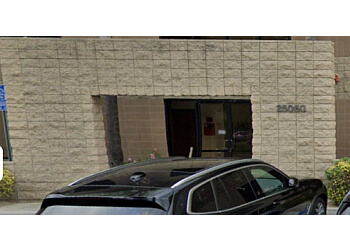 With a proven track record of assisting numerous families with their immigration needs, they have also developed extensive expertise in immigration cases and litigation. Recognizing the complexities and challenges inherent in the immigration process, the firm takes proactive measures to guide clients through the process, alleviating their burdens and equipping them with the necessary knowledge for successful navigation. While Attorney Leon Frommer primarily focuses on personal injury cases, he also extends his legal representation and advisory services to encompass immigration and estate planning matters. Furthermore, Attorney Leon Frommer holds a license as a notary public in California. For a complimentary initial legal consultation and to explore your options, reach out to the Law Offices of Leon J Frommer today.
Permanent Residency

Business Visas

Temporary Worker Visas

Permanent Worker Visas

Student Visas

Litigation/Mandamus Suits

Family Immigration

Tourism Visas

Religious Worker Visas

Visa Waiver Program

Status Changes & Naturalization
Leon is so awesome! My parents were in a car accident. He fought tremendously against the insurance who's driver was at fault. He made sure my parents were reimbursed for the deductible and car rental fees they had to pay on top of the compensation they received. We strongly recommend him. He will definitely get the job done. Thank you Leon!
Leon was amazing! He was so helpful, and patient and explained everything that was happening in great detail to me so that I was up to date with all of the steps that were being taken. He was funny and kind, I would highly recommend him to anyone!
Always there to help his clients. Even if it is not his practice, he will still help you to find one of his colleagues who can help.
Mon-Fri: 9am - 5:30pm
Sat: 9am - 1pm
Sun: Closed
Nearby Immigration Lawyers in Santa Clarita: