Tania T. Nunez Amador - Easy Visa Immigration Attorneys
Tania T. Tania T. Nunez Amador - Easy Visa Immigration Attorneys is one of the Three Best Rated® Immigration Lawyers in Santa Clarita, CA.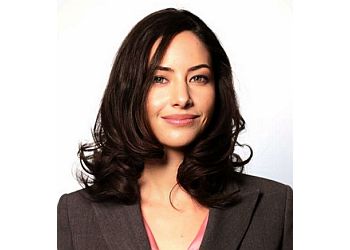 Nuez Amador is a licensed attorney in California who has been practicing since 2013. She decided to devote her legal practice to assisting other immigrants in understanding the complexities of immigration law after being given several opportunities in the United States. Easy Visa Immigration Attorneys is dedicated to helping immigrants from the San Fernando Valley, Los Angeles, and San Gabriel Valley and immigrants from other countries. Their skilled immigration attorneys have the legal expertise and experience needed to ensure the success of your petitions and applications. They also know how to obtain help for clients who are dealing with a variety of immigration issues. They assist people in dealing with a wide range of immigration concerns. They are passionate about immigration law and honestly care about their clients. Their team's professionalism and experience will exceed your expectations.
Family Petition

Visa Services

Fiancé and Marriage Visas

Juvenile Immigration

Crime Victim Visas

Removal Deportation Defense

Asylum

Parole In Place

Cancellation of Removal

Naturalization & Citizenship
Tania was a pleasure to work with. She took on our very complicated case without hesitation and was fast, responsive, detailed and thorough. She genuinely cared about the outcome and tried every avenue to get us the results that we wanted and finally received. We owe a huge amount of gratitude to her and whole heartedly recommend her services!
I had a great experience with this company, especially with Attorney Tania! She helped my case in so many ways, fast, easy, and efficient! If your looking for someone that will care and be by your side whenever you need them, this is definitely your place! You won't regret it!
Tania is an amazing attorney. She helped my husband get his Visa. She walked through the entire process with us and answered all of our questions. Thank you so much Tania for all of your help.
Nearby Immigration Lawyers in Santa Clarita: