Raymond Lo Esq. - Law Offices of Raymond Lo, LLC
Raymond Lo, Esq. Raymond Lo Esq. - Law Offices of Raymond Lo, LLC is one of the Three Best Rated® Immigration Lawyers in Jersey City, NJ.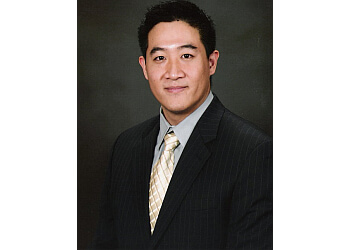 established the Law Offices of Raymond Lo, LLC, and earned his Juris Doctor from Syracuse University College of Law. With memberships in the American Immigration Lawyers Association, American Bar Association, and New Jersey State Bar Association, Raymond possesses extensive knowledge and experience in navigating the intricate and constantly evolving domain of immigration law. He skillfully advocates for his clients, understanding their individual concerns and objectives. Raymond specializes in providing immigration litigation services, diligently preparing motions and appeals for federal and administrative courts. He has represented clients in Immigration Courts across the Continental US. To facilitate easy access for clients, the Law Offices of Raymond Lo offer meetings in their affiliated offices located in New Brunswick, New Jersey, and Princeton, New Jersey. Moreover, their translation services cater to several languages, including Spanish, Chinese, Korean, and Bengali. For added convenience, the firm conducts meetings through telephone and video conferencing. If you require expert immigration assistance, feel free to contact them today for a complimentary consultation.
Asylum

Consular Processing

Eligibility for Prosecutorial Discretion

Executive Order and Deferred Action

Extreme Hardship Waivers

Green Card Eligibility

Immigration or Federal Appeals

Other Practice Areas Related to Immigration

Detention and Removal Proceedings

Cancellation of Removal

Appeals & Waivers
Nothing short of 5 stars for the exceptional services rendered by Mr. Lo and team during my GC application. I felt that they cared about my case throughout the process because they took time to understand the strengths/weaknesses of my application and advise on how to make it stronger. Also advised me during the process what other benefits I may be eligible to apply for which I had no idea of. So, in short, very professional ,organized , knowledgeable and always available to answer any questions so it did not take us very long to have the full application ready. I would definitely recommend their services and I would personally use them again if need arises in future.
Raymond Lo's was beyond great with our process, we couldn't be happier with the results obtained. There was always good communication, excellent treatment and Katherine was always very kind to us, a welcoming environment, less than a year I had my green card without having to do many things, they took care of everything. we are more than thank you for trheir service.
Raymond and his team are super thorough and helpful throughout the entire process. If you or a family member are looking to become a citizen of the United States then you need to come and see Raymond.
Mon-Fri: 9am - 5pm
Sat & Sun: Closed
Nearby Immigration Lawyers in Jersey City: