Monica Drevon - State Farm
Monica Drevon is a reputable agent of State Farm Insurance Agency situated in Santa Ana. Monica Drevon - State Farm is one of the Three Best Rated® Insurance Agents in Santa Ana, CA.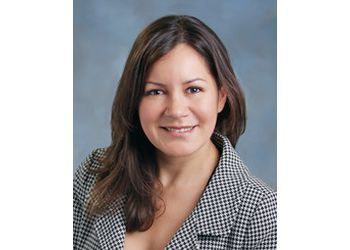 She completed her B.A. from the University of California-Berkeley. The agency's primary goal is to help clients avoid financial difficulties by providing customized coverage at an affordable rate that caters to their lifestyles. The agency's knowledgeable agents take the time to understand the client's business operations. They are committed to assisting them in selecting the appropriate level of protection while ensuring ease of doing business with State Farm. The agency offers multilingual services in English, Spanish, and French. State Farm can design a tailored package based on the client's property, liability, and casualty requirements. You can get personalized insurance quotes quickly.
Auto

Homeowners

Condo

Renters

Personal Articles

Business

Life

Health

Banking

Mutual Funds

Umbrella

RV

Business Owner

Personal & Commercial Auto
Grateful to have such a good company in a time of need. Never would I have imagined to be involved in such a horrible auto accident but luckily state farm responded quickly and I was able to get the medical attention needed. Eunice was very helpful and attentive which made things easier for me. Definitely would recommend Monica's State Farm office.
I've been with this specific state farm office of Monica Drevon and I would definitely recommend them for their absolute customer service. All the staff have been #1 in answering all my questions and the plus is that they treat you like family.
Monica and her crew make the process so simple and easy. Especially Brenda, she always has the answers to my questions and really knows how to explain things at the simplest level. Definitely would recommend this crew to anybody looking for insurance.
Mon-Fri: 9am - 5:30pm
Sat & Sun: Closed
Nearby Insurance Agents in Santa Ana: