Double D Landscapes
Double D Landscapes, a landscaping company established in 2013, has gained a stellar reputation in Texas for its exceptional services. Double D Landscapes is one of the Three Best Rated® Landscaping Companies in McKinney, TX.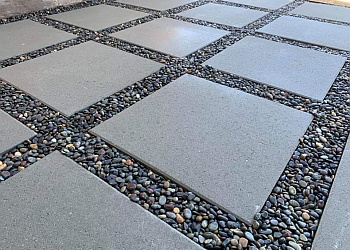 The success of this esteemed enterprise can be attributed to the unwavering dedication of its owner, Mr. Doug Andrews. Through effective communication and proficient management techniques, Double D Landscapes excels in preserving the beauty and vitality of their clients' landscapes. With an unyielding commitment to their mission, they strive to deliver the highest quality landscape services to their esteemed clientele. Their pride lies in providing personalized clean-up services tailored to meet the unique requirements of each customer, ensuring utmost satisfaction. By employing state-of-the-art tools and equipment, they effortlessly handle every aspect of the process, offering a stress-free experience for their valued customers.
Fences

Hardscapes

Irrigation

Maintenance

Outdoor Lighting

Softscapes

Stonework

Structural

Trees

Water Features

Mulching

Stump Removals

Mowing

Lawn Care

Weed Control

Fertilization

Hedge

Shrub Trimming &Planting
Tom Linden is the most educated and dedicated landscaper I've ever met. He was able to provide a fantastic design and install that frankly blew me away.Masonry was fantastic. Would use this company 100% for anything landscape related!!
Started with mulch and tim, wound up with a new looking home! Definitely reccomend for anything landscaping. Tom's professional digital photogrammetry is fantastic!
At first Seemed a bit pricey until I got other quotes- no way! Great job guys! Will be planning more work soon.Masonry was phenomenal!
Mon-Fri: 8am - 6pm
Sat & Sun: Closed
Nearby Landscaping Companies in McKinney: