Charity Danker, LPC, CST - EVANESCENCE COUNSELING
Charity Danker is one of the best counselors in the region of Oklahoma City. Charity Danker, LPC, CST - EVANESCENCE COUNSELING is one of the Three Best Rated® Marriage Counselors in Oklahoma City, OK.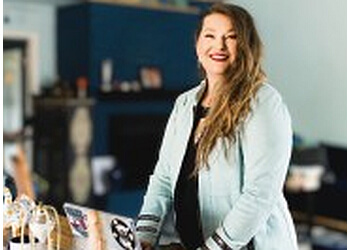 She is a Licensed Mental Health Therapist, Certified Sex Therapist, and Certified Orgasmic Meditation Life Coach and Trainer. She works with clients to create personalized plans to satisfy their unique requirements. Charity Danker helps clients to analyze the root of their concerns, set boundaries, build healthy communication skills, and ultimately overcome emotional or relational challenges. She is a straightforward, perceptive, and non-judgmental practitioner, which is preferred by her clients a lot. She endeavors to offer the best level of counseling and witness the client's happiness and satisfaction in their relationships. To start the journey of going deeper and harder into vulnerability so you can create the relationship you desire, you should work with her. she will discuss the past hurts, and resentments, identify goals, set agreements and design a clear path for you and your relationship. Charity Danker provides free phone consultations to her clients.
Relationship

Couples and Marriage Counseling

Monogamous/Non-Monogamous

LGBT

Repetitive Arguments

Orgasmic Meditation Training

Communication Skills

Emotional Support

Life Coaching

Premarital/Pre-Commitment Anxieties or Issues

Problems of Infidelity

Mental Health & Life-Stage Issues
I cannot express just how much Charity has helped my partners and I in our relationship with each other but I will try here. She has been a shining light for us that has helped us better communicate with one another and to learn how to listen to each other more effectively. She has a way of getting you to talk about things even if you know it's going to be tough but when you finish with said talk you feel so much better. If you are trying to decide if someone is going to be a good fit for you in your search for a therapist, I would implore you to give her a try. I am thankful every day that we found her.
I was very impressed with miss danker she really relates with me in a way like we have known each other our whole lives very easy to talk to with mind-blowing solutions and direction she has changed my life I can't beleave how lucky I have been to have a therapist as knowledgeable and who genuinely cares about helping others.
I searched and went to several places before finding Charity. She is by far the best in my opinion, she listens and give feedback and asks questions that make you reflect on yourself and how to make improvements. I don't think I could find anyone better than her for me.
New or Returning Client Intake Assessment: $200
Individual Therapy Session: $175
A package of 6 :$900
A package of 12: $1500
Couple/Partner Therapy Session: $200
A package of 6: $1050
A package of 12: $1800
Aetna, Health Choice Oklahoma Healthcare Highways & BCBS
Mon-Fri: 9am - 5pm | 6pm - 7pm
Sat: By Appointment
Sun: Closed
Other Marriage Counselors in Oklahoma City: