Greg Schutte, MSW, LISW-S - MARRIAGE WORKS! OHIO
Greg Schutte is the Director of Marriage Works! Ohio, brings nearly three decades of experience as a therapist across various counseling domains. Greg Schutte, MSW, LISW-S - MARRIAGE WORKS! OHIO is one of the Three Best Rated® Marriage Counselors in Dayton, OH.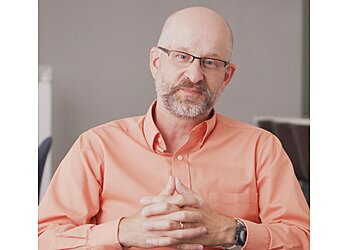 He holds a bachelor's degree in Psychology from the University of Dayton and a master's degree in Social Work from the Ohio State University. With an Independent License in Social Work, Greg Schutte is also a trained instructor for marriage programs. He is the author of the DISCOVERING OUR DEEPEST DESIRE Catholic marriage program and the Rekindling the Heart Christian marriage program. In his role, Greg oversees programs, conducts counseling sessions, and delivers relationship classes. Marriage Works! Ohio is dedicated to providing couples with top-quality counseling services under his guidance.
Marriage Enrichment

Individual

Couples

Adolescent and Teen

Marriage and Premarital

Family and Group Counseling

Men's

Women's and Relationship Issues

Marriage

Couples

Relationships

Dating

and Family Counseling

Anger Management

Addiction

Life Coaching & Mood Disorders
My husband and I met with Greg several times and his counsel has been wonderful! He treated us with respect and I appreciate that he was willing to share personal examples from his life experiences. He's a patient listener and provided thought-provoking questions. Our experience with him provided immediate and positive results and also gave us ways to challenge ourselves in the future. I also like that no one was ever pushy about forcing us to book future appointments. Marriage Works is worth the hype and then some. We are very grateful to you, Greg. Thank you!
Marriage works is really making a difference in our relationship. I highly recommend for any couples that are going through hard times or just trying to have a strong relationship. Greg is awesome and very friendly! The class material really opens your eyes and makes you look at yourself before speaking. Marriage Works!!
This class was amazing! Me and my husband loved it both we couldn't wait until Thursday came so we could come to class , and learn more! I really believe this class have taught us some great things to do and keep doing when it comes to learning our spouse in a difficult time! Last but not least I love that it's a Godly course. Thank you so much Greg we appreciate you!
Mon-Fri: 9am - 5pm
Sat & Sun: Closed
Nearby Marriage Counselors in Dayton: