John E. Hollins Jr, LPCC - HOLLINS COUNSELING SERVICES
John E. John E. Hollins Jr, LPCC - HOLLINS COUNSELING SERVICES is one of the Three Best Rated® Marriage Counselors in Dayton, OH.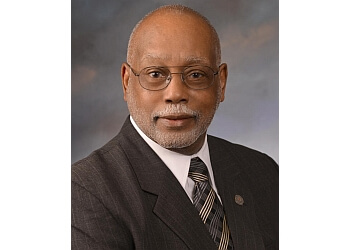 Hollins, a Clinical Mental Health Counselor based in Dayton, possesses a Master's Degree in Mental Health Counseling from Wright State University. As a Cognitive-Behavioral Counselor and Multicultural Counselor, he brings with him a wealth of counseling and management experience. Throughout his career, John E. Hollins has assisted individuals from diverse cultural, racial, ethnic, and socioeconomic backgrounds. Furthermore, he has served as an experienced educator. In addition to his clinical counseling services, he provides both clinical and Christian counseling tailored to the needs of teenagers and adults. John E. Hollins adheres to prevailing clinical standards and upholds ethical practices in his treatment of clients.
Interpersonal

Marriage and Family

Social

Abuse

Couple and Family Relations

Emotional and Mental Problems & Anger Management
He is truly amazing and listen and I really love talking to him and truly value him and his staff is amazing. Best counselor I have ever been to and made me feel very comfortable talking to him through my difficult situations.
Words could never express how appreciative I am of the care I received in this practice. It was the first time I felt safe venting because of the lack of judgement, empathy, and kindness I received. John and Ms. Betty will never understand the positive impact they have had on my life. I'm forever grateful.
amazing for our marriage, great listener and has great assignments to break things down that need to change.
Mon-Fri: 10am - 9pm
Sat & Sun: Closed
Nearby Marriage Counselors in Dayton: