MUHAMMAD NAYER, MD - Tri-State Neurology
Dr. MUHAMMAD NAYER, MD - Tri-State Neurology is one of the Three Best Rated® Neurologists in Henderson, NV.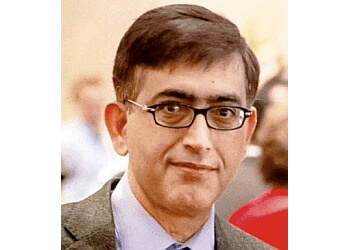 Muhammad Nayer is a skilled Neurologist practicing at Tri-State Neurology. He earned his medical degree from Dow Medical College and completed his residency at Cook County Hospital. With his extensive experience, he is dedicated to delivering high-quality neurological care to patients. Dr. Muhammad Nayer takes great pride in contributing to the improvement of the quality of life for numerous patients in the Henderson area. Dr. Muhammad Nayer places a strong emphasis on patient education, taking the time to thoroughly explain health conditions to his patients. While neurological issues can present significant challenges, he firmly believes that a collaborative approach with a trusted neurologist, combined with proactive self-care measures at home, can yield remarkable results. Dr. Muhammad is board-certified in neurology, sleep medicine, and clinical neurophysiology. Tri-State Neurology, where Dr. Muhammad practices, can also be found at 3015 Highway 95, Suite 109, Bullhead City, AZ, offering convenient access to their services.
Memory Disorder

Neck and Back Pain

Neuropathy

Dizziness

Sleep Apnea

Epilepsy

Falls

Headaches

Migraine

Nerve Conduction Studies

Alzheimer's Disease

Electromyography & Stroke
I know I am in wise knowledge when I come to Dr. Nayer. I do have nerve issues and am interested in seeing if it is getting worse. I am scheduled for some tests in the future. I also received a pain pills order and am eager to see how they work.
Wonderful doctor, very thorough takes excellent notes and I would highly recommend anybody that would need a great neurologist
We have had great care and attention from both Dr. Nayer and Nurse Practitioner Tan. Office manager Kim was helpful when we were having problems with getting test results from an out-of-state facility.
Accept Most Major Insurance Providers, Aetna, Anthem, Anthem Blue Cross Blue Shield, Blue Cross Blue Shield, Blue Cross Blue Shield of California, Carefirst Blue Cross Blue Shield, Cigna, Humana & Multiplan
Mon-Thu: 8am - 5pm
Fri: 8am - 3pm
Sat & Sun: Closed
Nearby Neurologists in Henderson: