Omar Baring Cabahug, MD
Omar Baring Cabahug, MD is one of the Three Best Rated® Neurologists in Henderson, NV.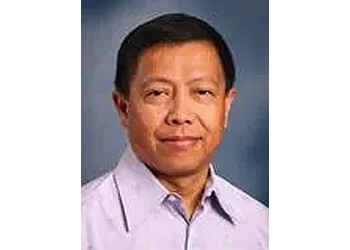 Dr. Omar Baring Cabahug graduated from the Cebu Institute of Medicine with his medical degree. Following that, he completed his internship at Regions Hospital and successfully finished his residency at the US Department of Veterans Affairs. With over 36 years of experience, Dr. Omar is a seasoned practitioner in his field. Dr. Omar Baring is dedicated to providing optimal care for his patients. He is affiliated with St. Rose Dominican Hospitals-San Martin Campus and St. Rose Dominican Hospitals-Rose de Lima Campus, ensuring access to excellent medical facilities. Dr. Omar maintains a flexible employment system, allowing patients to schedule appointments at their preferred times. This patient-centered approach reflects his commitment to providing comprehensive and accessible healthcare. He accepts new patients and telehealth appointments.
Alzheimer's Disease

Traumatic Brain Injury

Headache

Stroke

Hydrocephalus

Confusion

Vertigo

Spine & Dementia Disorders
I have been a patient for about 3 years now....and can't believe these reviews! Love the staff (Shout out to Wally and everyone else!) I have never had anything but exceptional service and care. 5 stars all the way!
Dr. Cabahug has to be one of the most caring, patient and knowledgeable doctors I know of. I give him 5 stars for all these reasons. Highly recommend.
he is excellent Dr I have had for about 11 years. Excellent and very caring sensitive and I recommend.
Aetna, Anthem, Blue Cross Blue Shield, Cigna, Sierra Health and Life & UnitedHealthCare
Mon-Fri: 8:30am - 5pm
Sat & Sun: Closed
Nearby Neurologists in Henderson: