Jeffrey Gross, MD - SPINE
Jeffrey Gross, MD - SPINE is one of the Three Best Rated® Neurosurgeons in Henderson, NV.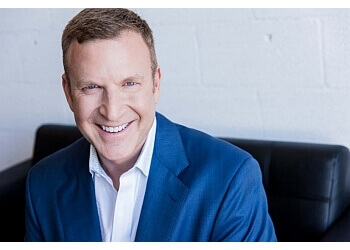 Dr. Jeffrey D. Gross is an accomplished neurological surgeon who specializes in the treatment of neck and back problems, as well as brain and head injuries. He holds board certification in his field. Dr. Gross completed his residency in neurological surgery at the University of California, Irvine. Furthermore, he pursued a Fellowship in Spinal Biomechanics, Neurological Surgery at the University of New Mexico. He takes a comprehensive approach to evaluate the sources of pain in the spine and related areas. Dr. Gross is committed to exploring non-surgical treatment options to alleviate the identified issues in his patients. Together with his team, he focuses on preventative and problem-specific assessments and conservative care. They utilize the latest advancements in regenerative and stem cell medicine to address conditions related to aging, inflammation, degeneration, and joint and spine pain. Dr. Gross is an esteemed member of the Congress of Neurological Surgeons, the North American Spine Society, and a fellow of the American Association of Neurological Surgeons.
Second Opinions

Consultations to Avoid Surgery

Discussion of Option List to Deal with Spinal Pain and Problems Including Discs

Joints

Nerves. Precision

Customized

and Concierge Evaluation of Regenerative/Stem Cell/Exosome Applications in Cutting Edge

Anti-Aging Strategy

Alternative Health & Wellness
I highly recommend Dr.Gross if you need a Spine Neurosurgeon. He thoroughly exams your medical records because he wants to help people by relieving their pain. Plus...Dr. Gross spends time every visit and listens to your needs and concerns while showing compassion. He is definitely not your typical doctor. You can hear his passion about his profession in his voice when he talks to you. Also, Samar (office staff) is beyond kind! She goes out of her way to make you feel comfortable in the waiting room. They both genuinely care about the patience that enter their office. We need more people like Dr.Gross and Samar in this world:))). His office is located in Henderson, Nevada.
Unfortunately, I suffered 6 herniations in a car accident while traveling in Arizona. I tried to find the best Spinal neurosurgeon I could as the pain was pretty severe. I asked several of my other doctors and the name that came up seemed to be consistent. Dr. Jeffrey Gross has the education and extensive medical background that my other doctors felt comfortable in recommending him. Dr. Gross is not one of those physicians that is quick to operate. Instead, he looks for other solutions. So I found a doctor who has a great education, great medical background, is not overly quick to do surgery and is pleasant to speak with. I think I made a very good choice as I now have had multiple 1/2 hour to hour long appointments where he has carefully and thoroughly examines me. He is a great doctor and I am lucky to have found him as I learn to live with my injuries.
Dear Dr. Gross and staff – thank you, thank you, thank you for taking so much time and care with addressing my chronic back pain. I was never given so much education, information and options before and am quite excited about your work in stem cells. I am looking forward to fixing my spine and getting rid of my pain with your skilled help. You are the best.
Discount
10% discount on consultation if you mention ThreeBestRated when you call them
TopDoctor 2019, 2020 and 2021
Mon-Fri: 8am - 5pm
Sat & Sun: Closed
Nearby Neurosurgeons in Henderson: