AMP PEDIATRIC THERAPY
AMP Pediatric Therapy stands as a well-established and reputable center renowned for its quality therapy services. AMP PEDIATRIC THERAPY is one of the Three Best Rated® Occupational Therapists in Orlando, FL.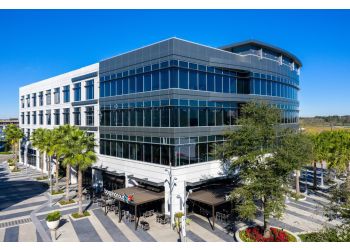 They offer occupational, speech, and physical therapy services in various settings such as homes, schools, and play environments. The center takes pride in its team of highly attentive and dedicated therapy practitioners who provide exceptional care to their children. The therapists at AMP Pediatric Therapy are highly skilled and certified professionals. The main focus of AMP Pediatric Therapy is to assist children of all ages in achieving their developmental milestones. They have a team of over 80 therapists who provide their services to children across Florida. AMP Pediatric Therapy specializes in serving clients under 21 in their natural surroundings.
Occupational

Speech

?Early Intervention & Physical Therapy
Michelle, OTA, has been working with our daughter for over 3yrs now. She has been a godsend and we consider her to be a very special part of our chosen family. Michelle is patient, knowledgeable and very gentle with our daughter. She has great communication, she's punctual and flexible when we need to change around our therapy times. I honestly don't know where we'd be without Michelle. She's an irreplaceable part of our care team.
I am very happy with my granddaughters therapist. Michelle Chiriboga jarow. Alana Loves her, she is very professional.Brings different tasks and activities for her. Alana has made an impressive growth with Michelle. Thank you for our wonderful Therapist.
We LOVE our therapist, Alba! We feel like we won the lottery as far as her skill and love for what she does (along w our kiddo). Communication has been great and we are seeing improvements in our son. We are so grateful for Alba and AMP.
Mon-Fri: 8am-5pm
Sat & Sun: closed
Nearby Occupational Therapists in Orlando: