Stefano R. Tarantolo, MD - Nebraska Cancer Specialists
Stefano R. Tarantolo, MD - Nebraska Cancer Specialists is one of the Three Best Rated® Oncologists in Omaha, NE.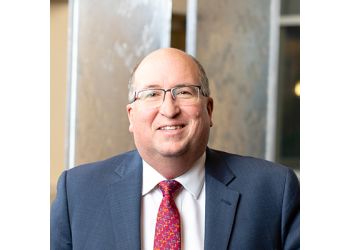 Dr. Stefano R. Tarantolo has devoted himself to serving his patients as an experienced hematologist and oncologist at Nebraska Cancer Specialists, located in Omaha, for over twenty years. He received his medical education from St. George's University and completed his residency and internship at Jersey Shore University Medical Center. His specialized focus lies in treating blood-related cancers such as multiple myeloma, lymphoma, and leukemia. Dr. Stefano is highly committed to providing exceptional care and unwavering support to patients, families, and caregivers alike. With his vast knowledge and extensive experience in the field, you can trust that you are in safe and capable hands under his care. In the field of Community Oncology, Nebraska Cancer Specialists, located in Omaha, NE, is a prominent regional leader. Their team of healthcare professionals includes medical and hematology physicians and nuclear medicine and radiation oncology specialists.
Blood Cancers

Hematology

Multiple Myeloma

Lymphoma & Leukemia
Dr Tarantolo is very patient and nonjudgmental towards new and old patients. I can't imagine going through my journey without him. I never feel awkward asking any question pertaining to my cancer treatment. He has met both of my daughters and always ask how they are doing. I am from a family of 19 and he has met a number of them also. His characteristic personality helps put you at ease when facing a very scary situation. Thank you Dr Tarantolo and all the other doctors and nurses at NCC. They try to greet you by name; always with a big smile and want to hear how you are doing. I hate cancer (with a passion) and everyone there works hard to ease your frustration. You are in good hands if you are referred here.
Dr. Tarantolo is the best doctor I gave ever seen. But, on the occasions when I have seen one of the nurse practitioners on a regular appointment, I have been very pleased. They are all smart, kind, invested in the conversation and interested in how I am doing. You can't ask for anything more than that. It goes along with the entire staff from the reception through the lab, and all of the nurses.
Comfortable clinic environment, Welcoming and courteous staff, Knowledgeable care, positive and reassuring staff attitudes that made me feel that I was their most important priority and client
Aetna, Blue Cross Blue Shield, CareFirst Blue Cross Blue Shield, Cigna, First Health (Coventry Health Care), Humana & MultiPlan
Mon-Fri: 8am - 5pm
Sat & Sun: Closed
Nearby Oncologists in Omaha: