Randall E Yee, DO - ADVANCED ORTHOPEDICS & SPORTS MEDICINE
Randall E Yee, DO - ADVANCED ORTHOPEDICS & SPORTS MEDICINE is one of the Three Best Rated® Orthopedics in Henderson, NV.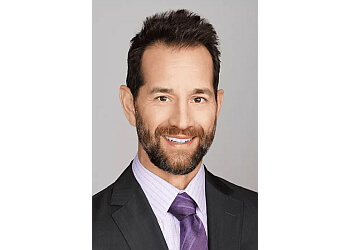 Dr. Randall E. Yee is a highly skilled and board-certified Orthopedic Surgeon known for his expertise in the field. He earned his medical degree from the University of Health Science-College of Osteopathic Medicine, located in Missouri. This rigorous education provided Dr. Randall with a solid foundation in medical knowledge and clinical skills. To further enhance his specialization in sports medicine, Dr. Randall pursued a fellowship at Barton Memorial Hospital in Lake Tahoe, California. During this fellowship, he gained invaluable experience and honed his skills in managing sports-related injuries and traumatic orthopedic conditions. Dr. Randall is proficient in treating a wide range of orthopedic conditions and offers both nonsurgical and surgical treatment options. With a comprehensive understanding of musculoskeletal health, he is equipped to provide personalized care to patients across the entire spectrum of orthopedic needs. As a dedicated orthopedic surgeon, Dr. Randall and his team are committed to helping their patients achieve their highest performance levels. Whether it's through conservative, nonsurgical approaches or advanced surgical interventions, Dr. Randall strives to optimize patient outcomes and restore their function and quality of life. Dr. Randall E. Yee stays updated on the latest advancements in orthopedic surgery and treatment modalities. By continuously integrating innovative techniques and technologies into his practice, he ensures that his patients receive the most effective and state-of-the-art care. Dr. Randall E. Yee accepts new patients.
Minimally Invasive Surgery of the Knee and Shoulder

General Orthopedics

Total Knee Arthroplasty

Cartilage Transplantation

Adult and Pediatric Care

Treatment of Sports Injuries

Meniscus Transplants

Fracture Care

Knee Replacement & Implants
I have twice received operations performed by DR Yee and his stall and I couldn't,t be any more pleased or have expected anything less based on my first experience. I would recommend Dr Yee expertise on any type of orthopaedic proce Kenneth B Sowards a very happy person.dure.
Dr Yee is a wonderful surgeon. Very friendly, sense of humour. He is very quick with his official visits, but his surgery skills are Excellent! Highly recommended!!!
Dr. Yee is the best in town. Look no further. He knows his stuff. Won't ever use anyone else.
Aetna, BlueCross BlueShield, Cigna, Medicare, UnitedHealthcare & UnitedHealthcare Oxford
Scheduling Hours:
Mon-Fri: 8am - 5pm
Sat & Sun: Closed
Lobby Hours:
Mon-Fri: 7am - 5pm
Sat & Sun: Closed
Nearby Orthopedics in Henderson: