Dr. Kathryn Pham - Blink Eye Care provider of Eyexam of CA
Dr. Kathryn Pham - Blink Eye Care provider of Eyexam of CA is one of the Three Best Rated® Pediatric Optometrists in Anaheim, CA.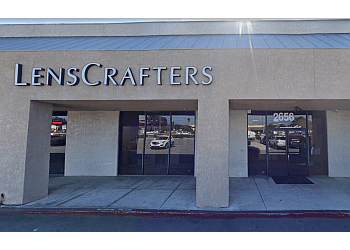 Dr. Kathryn Pham is dedicated to providing comprehensive eye exams for patients of all age groups. Her primary goal is to educate individuals on the significance of maintaining optimal eye health. She firmly believes that undergoing an annual eye examination is crucial for attaining a high quality of life, particularly for children, even in the absence of apparent symptoms. Dr. Pham completed her Bachelor of Science degree in Biochemistry at the University of the Pacific in 2006. Subsequently, she earned her Doctor of Optometry degree from Marshall B. Ketchum University/Southern California College of Optometry in 2014. She possesses extensive experience and holds certifications from reputable organizations such as the National Board of Examiners in Optometry (NBEO) and is a certified member of the American Optometric Association (AOA). Dr. Pham is also a member of the Asian-American Optometric Society (AAOS). Through her knowledge and expertise, Dr. Kathryn Pham strives to provide exceptional eye care services. She emphasizes the importance of regular eye examinations as a means to safeguarding and enhancing one's visual well-being. Dr. Pham's commitment to her patients' eye health is evident in her active involvement in professional organizations and her ongoing pursuit of education and advancements in the field of optometry.
Contact Lens Examination & Fittings

Digital Retinal Imaging

Pediatric

Medical Eye Exams & Computer Vision
Everything went so smoothly and saw me the same day I booked my appointment! They explained all my insurance and payments very well so I was not surprised of how much I would end up paying. Dr. Pham, Tina, and Jen are all amazing! They truly made my first visit the best and will keep coming back thanks to them. They are very kind and organized to ensure me as a patient had a good experience.
Stephanie was great and made me very comfortable with selecting my frames. I was greeted upon arrival and Dr. Pham was very polite
Both Danica and Dr. Pham were very helpful with the process as it was my first time getting contact lens examination. Talked me through about the process step by step. Would definitely come back again.
EyeMed, AAA/AARP, Aetna, Anthem Blue View, BlueVision (FEP), Health Net, Humana VCP, MES, Scan & Superior Vision
Mon-Fri: 9am - 6pm
Sat: 9am - 5pm
Sun: 10am - 4pm
Nearby Pediatric Optometrists in Anaheim: