Dr. Peter Bui, OD - OmniVision Eye Care
Dr. Peter Bui, OD - OmniVision Eye Care is one of the Three Best Rated® Pediatric Optometrists in Carrollton, TX.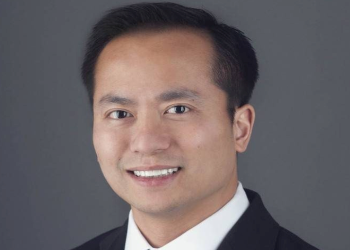 Dr. Peter Bui gained his doctor of optometry degree from Univ Of Houston College Of Optometry in 2004. Dr. Peter has a special interest in myopia management to help slow down the progression of myopia in children. Peter provides the expert care, options, advice and follow up you need whether you are a new patient or old one. He was also the past president of the North East Texas Optometric Society. Dr. Bui is a member of the Texas Optometric Association, Northeast Texas Optometric Society, and a member of the American Optometric Association. At Omnivision Eye Care, their goal is to leave their office with a memorable and enjoyable experience, their welcoming and compassionate staff do everything they can to make you feel right at home. They also provide emergency services that require immediate and urgent eye care. They specialize in fitting many different types of contacts to suit the needs of their patients.
OMNIVISION EYE CARE: Comprehensive Exams

Geriatric and Pediatric Care

Presbyopia Diagnosis and Treatment

Ocular Disease

Orthokeratology (CRT and VST)

Pink

Red and Dry Eyes

Contact Lens

Myopia Control for Children

Advanced Technology & Lasik Co-Management
I've been coming to OmniVision for over 13 years and must say that there are awesome! I sincerely appreciate the overall quality experience that I've had over the years. Dr. Bui has seen me grow up from a high school kid to a married man, so to me this place is like family. Thank you so much for caring for my eyes all these years and to continued business together for years to come!
Staff are very friendly and willing to answer any questions. Dr. Bui was very helpful and informative, spending time to go over and explaining your scans. The contacts/lenses here are slightly more pricy, same with the frames, but the patient experience was pretty great.
The staff and Dr. Bui were great! They helped my mom with a very thorough exam and also helped out pricing of glasses! We had a great experience and will definitely come back next year her yearly exam!
Eyemed Vision Care, Superior Vision, VSP, Spectera, Aetna, Blue Cross Blue Shield, Cigna, First Health, Galaxy Health Networks, Great-West Healthcare, Health Smart, Medicare, Tricare, United Health Care & Well Med
Mon, Tue & Thu: 9am - 6pm
Wed: 8am - 6pm
Fri: 8am - 5pm
Sat & Sun: Closed
Nearby Pediatric Optometrists in Carrollton: