Sean P. Coughlin, OD - BAY HILL EYE CARE
Sean P. Coughlin, OD - BAY HILL EYE CARE is one of the Three Best Rated® Pediatric Optometrists in Orlando, FL.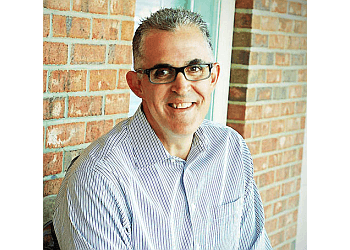 Dr. Sean P. Coughlin earned his Doctor of Optometry degree from the prestigious Pennsylvania College of Optometry, located in Philadelphia. As an esteemed member of the American Optometric Association, Florida Optometric Association, and Central Florida Optometric Society, he is committed to staying at the forefront of his field. Since 1992, Dr. Sean P. Coughlin has been providing exceptional eye care services at Bay Hill Eye Care. His areas of specialization include complex contact lenses and pediatric optometry. Over the course of his career, he has delivered comprehensive eye care to more than 50,000 patients and gained extensive experience in co-managing LASIK and cataract care. Additionally, he possesses a wealth of knowledge in diagnosing and treating various ocular diseases. At Bay Hill Eye Care, patients can expect top-notch service, complemented by cutting-edge technology and an extensive array of designer frames. The staff members are not only experienced but also friendly and dedicated to helping patients understand their benefits, scheduling appointments, and ensuring the fulfillment of their eye care needs. Notably, Bay Hill Eye Care takes pride in its exceptional care for children. Each visit is thoughtfully customized to cater to the age, abilities, and specific requirements of young patients. The child-friendly office, designed to be cheerful and comfortable, contributes to putting patients of all ages at ease during their appointments.
Pediatric Care

Cataracts

Astigmatism

Blepharitis

Contact Lenses

Hyperopia (Farsightedness)

Sunglasses

Allergies

Myopia (Nearsightedness)

Low Vision

Glaucoma

Conjunctivitis

Retinal Tears and Detachments

Presbyopia

Diabetic Retinopathy

Dry Eye Syndrome

Macular Degeneration & Frames
This office is simply great. Dr. Coughlin is truly passionate about his work. The whole staff is extremely friendly and I've always had wonderful experiences coming here.
Recently, I visited Bay Hill eye care and had another wonderful experience. Dr. Sean is an awesome doctor who listens and cares about his patients. Our family has been with Dr. Sean for nearly twenty years, and every time we're satisfied with our visit. His staff is amazing.
Great first appointment! Professional, friendly front office staff. Very thorough eye exam & top notch diagnosis and explanation by Dr. Coughlin. Really a great experience all around!
Aetna, Blue Cross Blue Shield, Blue Cross Blue Shield of Florida, Cigna & Multiplan
Mon-Fri: 8:15 - 4:30pm
Sat & Sun: Closed
Nearby Pediatric Optometrists in Orlando: