Adrienne Z. Cohn - Ziff & Cohn
Adrienne Z. Adrienne Z. Cohn - Ziff & Cohn is one of the Three Best Rated® Personal Injury Lawyers in Sunnyvale, CA.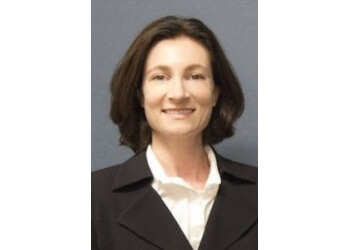 Cohn is a personal injury attorney at Ziff & Cohn. She obtained her JD from the Santa Clara University School of Law. Her practice extends to clients throughout the Bay Area, and she is deeply committed to serving individuals and families. Adrienne is dedicated to achieving exceptional outcomes and acts as a zealous advocate for her clients. She also ensures that her clients receive top-notch representation. Her clientele encompasses private individuals, real estate companies, religious institutions, and high schools involved in personal injury cases. As a member of both the Santa Clara County Bar Association and the Santa Clara County Trial Lawyers Association, she devotes 100% of her practice to litigation. Additionally, she offers assistance to her clients in Spanish. Ziff & Cohn, a law firm located in Los Altos, specializes in representing clients in various personal injury claims. They provide skilled legal representation for personal injury matters and offer free consultations.
Car

Motorcycle

Truck

Pedestrian

Bicycle Accidents

Product and Premises Liability

Catastrophic Injuries

Slip and Fall

Dog Bites

Uninsured / Underinsured Motorist Claims & Accidents Involving Public Entities
Adrienne and Harvey helped me to get a large cash settlement from a car accident that other attorneys would not touch. Their dedication and professionalism is beyond anything I've ever experienced despite many years in business and many dealings with other lawyers. If you are looking for caring, thoughtful, hard-working lawyers who will fight for you and your rights, don't look any further, call Ziff and Cohn.
I was referred to Ziff & Cohn and what a remarkable effort they made to smoothly handle an accident claim. I first worked with Harvey Ziff then Adrienne Cohn and recommend them for any concerns regarding similar issues. You need someone like them to handle the intricacies of claims with a calm and professional demeanor.
Based on online recommendations, I went to Ziff & Cohn to get help on an injury accident I was involved in. I manly dealt with Adrienne Cohn and cannot commend her enough for the help she provided. She was very personable, attentive, and sharp, and her services were easily worth the price. She reached a very fair settlement with the insurance company and kept me updated on all the happenings every step of the way. I highly recommend this firm and especially Adrienne.
Mon-Fri: 9am - 5pm
Sat & Sun: Closed
Nearby Personal Injury Lawyers in Sunnyvale: