Steven D. Hoffman - Law Offices of Steven D. Hoffman
Steven D. Steven D. Hoffman - Law Offices of Steven D. Hoffman is one of the Three Best Rated® Personal Injury Lawyers in Sunnyvale, CA.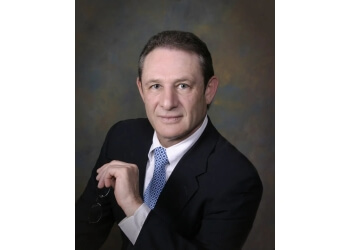 Hoffman is a highly skilled lawyer specializing in personal injury, real estate, and business law. The Law Offices of Steven D. Hoffman is a comprehensive legal firm in Sunnyvale. Their dedicated team handles a wide range of personal injury claims and has been offering legal guidance to individuals and businesses in California for over four decades. Serving Santa Clara County and the entire Silicon Valley, their priority is to ensure that clients feel secure, well-informed, and confident throughout the legal process or any transactional matters. With a strong emphasis on personal service and responsiveness, they strive to assist clients in seeking full and equitable compensation for their losses. Furthermore, the team collaborates with insurance companies to help clients obtain the compensation they deserve. Additionally, they provide a thorough case evaluation to every client. To schedule a meeting with a seasoned personal injury lawyer in Sunnyvale, don't hesitate to reach out to them.
Motor Vehicle

Truck

and Pedestrians Accidents

Dog Bites

Tort Claims

Assault

Battery and Defamation

Car

Motorcycle

Premises

Wrongful Death Claims

Slip and Falls

Animal Attacks

Medical Expenses

Physical Pain & Suffering
After meeting and speaking to a few different attorneys regarding my case i found Mr. Hoffman to be well informed and well spoken on what other attorneys described as a difficult case to win because it involves a rear and complicated subject matter. My case lasted over 2 years and Mr. Hoffman was instrumental in providing direction and council that inevitably won my case. If you want someone to provide you with great legal advise and fight for you every step of the way, Steven Hoffman is my recommendation.
I have worked with Steve on numerous occasions. He is knowledgeable, practical and an excellent legal counsel. As a tax firm, we have many clients that need legal advice. I have referred many clients to Steve and always get rave reviews about his work.
Tue-Thu: 9am - 5pm
Fri-Mon: Closed
Nearby Personal Injury Lawyers in Sunnyvale: