Mark D. Rosenberg, Esq. - Law Offices of Mark D. Rosenberg
Mark D. Mark D. Rosenberg, Esq. - Law Offices of Mark D. Rosenberg is one of the Three Best Rated® Personal Injury Lawyers in Sunnyvale, CA.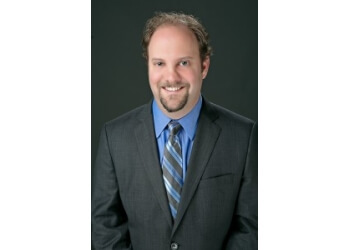 Rosenberg, Esq., is a highly proficient attorney specializing in personal injury claims backed by over ten years of experience. He handles a wide range of personal injury cases, ranging from minor injuries in small car accidents to severe and life-altering collisions involving cars, motorcycles, bicycles, and more, including cases with multi-million dollar implications. His primary goal is to secure significant results for all injured clients within the San Francisco Bay Area. With a proven track record across various cases, Rosenberg has successfully recovered millions in verdicts and settlements for his clients. He holds memberships in esteemed organizations such as the Consumer Attorneys of California and the San Mateo Trial Lawyers Association. At the Law Offices of Mark D. Rosenberg, client well-being is of utmost importance, and they are dedicated to providing assistance in navigating complex legal situations. Equipped with the necessary experience and resources, they conduct thorough investigations into each case. Feel free to reach out to them for a complimentary initial consultation.
Motor Vehicle

Car

Truck

Motorcycle

Bicyclists/Pedestrians Hit by Cars

Catastrophic

Brain

Premises Liability

Dog Bites and Attacks

Swimming Pool Accidents and Drownings

Slip and Fall

Public Transportation and Drunk Driving Accidents

Burn

Spinal Cord Injuries

Amputations & Wrongful Death
I consulted with Mark on a car accident case. I feel very well informed after our conversation and I highly recommend him. He has a deep understanding of all the issues involved in car accident and personal injury cases, and he is thoughtful and articulate. He was able to give me a strong understanding of the situation I face, the perspectives of both parties involved, and what to expect in the process going forward. He responded immediately to my initial contact and I will certainly contact him again if I need advice in the future.
I contacted Mark Rosenberg for an accident case. He was insightful, informative and very helpful in providing a solid strategy for my case. He was also a pleasure to speak with, which was a nice bonus. I highly recommend him.
I was very nervous after my accident and didn't know what to do. When he heard about my story, Mark reached out to me. He has been a blessing as he helped me every step of the way. He was able to reach a settlement that brought me financial security and a peace of mind. I am very happy to have worked with Mark and I highly recommend his services to those who are looking for help.
Mon-Fri: 9am - 5pm
Sat & Sun: Closed
Nearby Personal Injury Lawyers in Sunnyvale: