Robot Booth
Robot Booth is the most adored photo booth rental in Atlanta, GA. Robot Booth is one of the Three Best Rated® Photo Booth Companies in Atlanta, GA.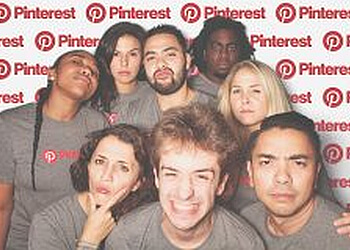 Their photo booth has been meticulously crafted by an award-winning photography graduate. Their expertise lies in catering to both corporate and social events, where they emphasize quality and top-notch experiences. Robot Booth boasts an exceptional team and cutting-edge equipment, making it the preferred choice for numerous fortune 500 companies. They construct their booths from scratch and develop their own software, resulting in a distinctive photo booth encounter that fosters user interaction and promotes brand engagement. Catering specifically to corporate and social events. Offering unlimited time and reprints, along with personalized props and logos on user uploads, they ensure a fully tailored experience. Their services extend to special events throughout Atlanta and Southeast, and their reputation as Atlanta's highest-rated photo booth rental solidifies their position as the ultimate and most beloved option to rent a photo booth in the city.
Clickers

Unlimited Reprinting

Custom Prints Logo

Unlimited Time

Unique Prop Set

Custom Backgrounds

Music Video

Online Gallery

Snail Mail USB

Guestbook

Attendant & E-Mail

Text

Twitter

Facebook Uploads & Green Screen
The booking process was super easy and efficient. The customer service team worked to create template designs and contacted us regarding all the details. Payment was easily handled online. The photo booth arrived and set up with no issues. The students loved the photo booth with lots of props and poses and had a blast printing photo strips for keepsakes. Everything was very easy and not stressful at all from start to finish.
Totally worth it! It was definitely the highlight of my son's graduation party. Diandra was great with the kids and did an awesome job working the booth. Schellie was patient and willing to work with all my requests for backdrops on green screen. Love that they offer gallery after event as well as the fun music video -my son's favorite souvenir. A service well delivered!
Absolutely amazing! We just had Robot Booth for our wedding and it was worth every penny! I was first unsure about how the booth would be managed but it was so seamless and easy to use and our guests LOVED IT!! They also built the guest book as the night went on. It was great! I would 1000% recommend Robot Booth!
Nearby Photo Booth Companies in Atlanta: