Victor Tal, PT, DPT - GREATER THERAPY CENTERS Carrollton
Victor Tal received his Bachelor's degree in Psychology from Texas A&M University in 2017. Victor Tal, PT, DPT - GREATER THERAPY CENTERS Carrollton is one of the Three Best Rated® Physical Therapists in Carrollton, TX.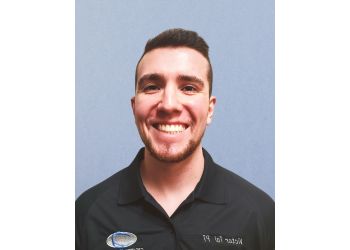 Then, he earned his Doctorate in Physical Therapy from The University of Texas Medical Branch in Galveston in 2021. He exposes various treatment settings and patient diagnoses, including post-operative care, sports, general orthopedics, and stroke rehab. Victor's focus is on helping patients reach their physical goals and their full potential. Victor Tal is the clinic director of Greater Therapy Centers Carrollton. The clinic has licensed physical therapists who will design progressive treatment plans tailored for each patient. They have been offering individualized physical therapy treatment programs for patients suffering from injuries to their muscles, bones, and joints since 1997. They aim to help patients return to work and their daily activities quickly, safely, and effectively.
Auto Accident

Work

Orthopedic and Sports Injuries

Pre/Post-Surgical Rehabilitation

Headache

Astym System

Hand Therapy

Carpal Tunnel

Tennis Elbow

Plantar Fasciitis

Fall Prevention

TMJ

Orthotics & Arthritis
Victor has been wonderful with my Physical Therapy after surgery on my right shoulder. Highly recommend "Greater Therapy Center" in Carrollton. The whole staff is great and helpful with any PT that you might need.
Great service by the entire staff. Victor really helped with my issues and I continue my exercises at home. Warm and friendly atmosphere. Thank you!
Victor and his team did a great job helping me recover my shoulder movement. Thank you so much!
Mon & Wed: 8am - 5:30pm
Tue & Thu: 9am - 6pm
Fri: 8am- 2:30pm
Sat & Sun: Closed
Nearby Physical Therapists in Carrollton: