Hayley Brown, MD, FACS - Desert Hills Plastic Surgery Center
Hayley Brown, MD, FACS - Desert Hills Plastic Surgery Center is one of the Three Best Rated® Plastic Surgeon in Henderson, NV.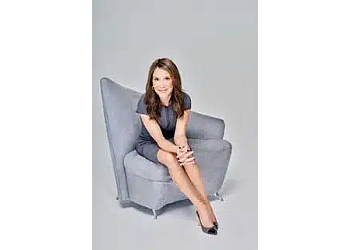 Dr. Hayley Brown is an esteemed female plastic surgeon highly regarded for her expertise in the field. She graduated from the University of Texas Houston Medical Center with Honors in 1994 and completed her Plastic and Reconstructive Fellowship at the University of New Mexico, Albuquerque, in 2000. Dr. Brown has always been passionate about hands-on work and artistic expression, with art integral to her life. During one-on-one consultations, Dr. Brown attentively listens to your ideas and concerns regarding your appearance, striving to understand your desired outcomes. She provides candid feedback, offering an honest opinion on the potential results that can be achieved using the latest surgical techniques to enhance your beauty. Dr. Brown's approach prioritizes patient safety, combining exceptional skills, meticulous attention to detail, a commitment to excellence, and genuine care for each individual. Presently, Dr. Hayley Brown practices at the Desert Hills Plastic Surgery Center, which serves as a transformative destination for enhancing beauty. By combining surgical interventions with a healthy lifestyle, the center aims to naturally improve one's appearance, allowing their inner beauty to radiate.
Facelifts

Eyelid Surgery

Lip Augmentation

Brow and Forehead Lifts

Breast Augmentation

Lift

Implant Removal

Replacement and Reduction

Tummy Tuck

Liposuction

Mommy Makeover

Botox

Hand Rejuvenation & Sculptra
Dr. brown and her staff are absolutely amazing. Start to finish I knew exactly what to expect from cost, to surgery, to recovery. I had a breast lift and augmentation and everything is perfect. I have healed better than I could have ever expected and this mama of 4 is happy to have the girls back where they belong ;-) hands down would not hesitate to do it again.
Dr. Brown did such an amazing job! Not only was she very thorough pre-surgery but she made me feel comfortable and prepared me for all outcomes. Any and all questions were promptly answered by the staff and I felt like a friend rather than a patient. I am so happy with my results and would refer Dr. Brown to anyone and everyone!
Dr Brown is an amazing surgeon. I'm so happy with my results. She did an upper bleph and it is perfect!
Breast Augmentation starts from $8000
Breast Lift starts from $18000
Breast Lift with Augmentation starts from $15000
Breast Reduction starts from $20000
Breast Implant Removal starts from $9000
Breast Implant Removal with Lift starts from $20000
Removal and Replacement of Breast Implants: starts from $15000
Abdominoplasty (tummy tuck) starts from $10000
Liposuction:
One area $6000
Two areas $8,000
Three areas $10,000
Four areas $12,000
Five areas $14,000
Six areas $16,000
Mon-Thu: 8:30am - 5pm
Fri: 8:30am - 3pm
Sat & Sun: Closed
Nearby Plastic Surgeon in Henderson: