John Edney, MD - AESTHETIC SURGICAL IMAGES
John Edney, MD - AESTHETIC SURGICAL IMAGES is one of the Three Best Rated® Plastic Surgeon in Omaha, NE.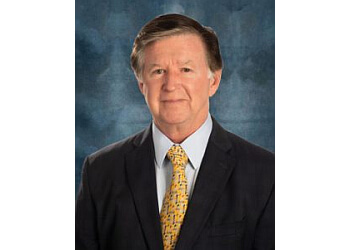 Dr. John Edney obtained his medical degree from Creighton University School of Medicine and finished his five-year general surgery residency at the same institution. He holds board certification in general surgery and completed a one-year surgical oncology residency at Creighton University. Further advancing his expertise, Dr. John Edney pursued plastic surgery training and completed a microvascular surgery fellowship at the University of Pittsburgh. He currently practices at Aesthetic Surgical Images, a renowned facility in Omaha that has provided plastic and reconstructive surgery services to more than 15,000 individuals from various Midwest cities since 1992. Aesthetic Surgical Images is dedicated to prioritizing your needs, which is evident in every aspect of their clinic. To enhance patient convenience, virtual consultations are now offered by the clinic. Aesthetic Surgical Images is now offering virtual consultations.
Blepharoplasty

Breast Lift

Reduction and Augmentation

Cheek and Chin Implants

Tummy Tuck

Rhinoplasty

Liposuction

Otoplasty

Mastopexy

Gynecomastia

Revisional Breast Surgery

Lip Enhancement

Thigh

Face

Arm and Browlift

Mommy Makeover & Body Contouring After Major Weight Loss
Dr. Edney completed my breast lift with implant removal & replacement of silicone implant and I am absolutely thrilled with my results. My case was difficult and came with many risks, but I chose Dr. Edney due to his years of practice experience and thoroughness of desired results. The time Dr. Edney spent with us provided education and evaluation that was meaningful under his care. The procedure was completed and the results this far are remarkable, exceeding my expectations.
Dr. Edney did an amazing job of giving me exactly what I wanted! He and his team were very thorough in explaining the whole process of surgery with me and attending to any questions or concerns I had after. I highly recommend Dr. Edney for any surgical wants or needs!!
Dr. Edney was so fabulous to work with. I had consultations with several doctors in town and he was the only one to truly made me feel comfortable and heard. I felt like I was talking to a family member when we we're discussing my procedure. And the aftercare is top notch. They we're thorough every step of the way. And I truly love my results! Better than I could have imagined. He gave me exactly what I wanted! I am so thankful that I went with Dr. Edney and Aesthetic Surgical Images!
Mon-Fri: 8:30am - 5pm
Sat & Sun: Closed
Nearby Plastic Surgeon in Omaha: