Dr. Kenneth E. Fatkin, DPM - Henderson Foot & Ankle Center
Dr. Kenneth E. Fatkin, DPM - Henderson Foot & Ankle Center is one of the Three Best Rated® Podiatrists in Henderson, NV.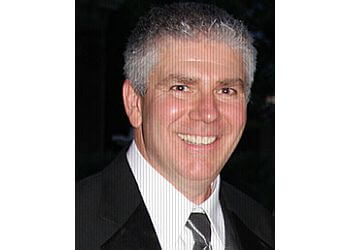 Dr. Kenneth E. Fatkin, DPM is a podiatry specialist in Henderson, NV. He graduated from TEMPLE UNIVERSITY in 2006. He is affiliated with Desert Springs Hospital Medical Center. He has over 16 years of experience in the medical field. He is a board-certified fellow of the American professional wound care association. He practices at Henderson Foot & Ankle Center. They combine the latest technology with sympathetic care and treatment and are always one step ahead when it comes to your feet. The clinic aims to afford pleasant and stress-free treatment in a calm environment. They provide an exceptional podiatry service. He and his team of experienced practitioners treat various lower limb conditions using evidence-based treatment methods and cutting-edge technology.
Fungal Nails

Warts

Gout

Wound Care

Neuropathy

Fractures and Sprains

Custom Orthotics

Ankle Foot Orthotics

Bunion Pain

Heel Pain

Diabetic Foot Care & Ingrown Toenail
Very friendly Dr. And staff. A number of veterans in the waiting room with me so that is a good sign. They operate on time and the doctor has experience. He's also funny while performing his craft. I recommend you bring your foot and ankle issues to this office. I was here for an infected, in-grown toenail. I will be back and I'm happy to be in Dr. Fatkin's care.
2 years ago I had an ingrown toenail I found this doctor in Google. Definitely a good find. As he was getting rid of my infected toenail he told me if I ever have another infected toenail I don't need an appointment just come right in because pain is pain. Well last week I had another infected big toe that hurt terrible. And of course Dr fatkin got me in numbed my toe cut the infected toenail out and gave me an antibiotic 100% painless I mean 100%. He is the real deal super nice too really really like him. Can't go wrong with this guy.
Dr.Fatkin is the best hands down very good beside manners I went in for heel pain that I had for over a year he explain everything I wanted to know immediately he gave me shot injection I would highly recommend him not to forget his assistants are very warm, polite and nice. I will keep him for my primary podiatrist.
Mon-Thu: 8am - 5pm
Fri: 8am - 12pm
Sat & Sun: Closed
Nearby Podiatrists in Henderson: