Rick Johnson & Associates
Rick Johnson & Associates stands as one of Denver's premier investigation agencies, renowned for its commitment to responsiveness, accountability, and outstanding accomplishments. Rick Johnson & Associates is one of the Three Best Rated® Private Investigation Service in Denver, CO.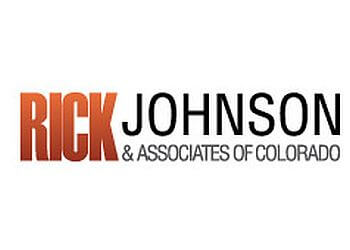 With over 30 years of experience in the field of investigations, they have established a strong reputation. Their team of investigators consists of highly motivated and skilled professionals from diverse backgrounds. The agency was founded by Johnson, a seasoned law enforcement veteran with over 40 years of experience. They leverage advanced technologies for both overt and covert monitoring, social media analysis, and particularly in severe cases. Their extensive range of services encompasses insurance investigations, complex civil cases, medical malpractice inquiries, environmental issues, family law concerns, business and corporate matters, as well as employment-related investigations.
Complex Civil Cases

Government

Corporate

Insurance

Personal

Legal Matters Investigations

Medical Malpractice

Environmental Issues

Family Law Concerns

Child Custody

Parenting Time

Business/Corporate Issues & Employment Matters
Rick Johnson was extremely helpful. He explained to me how the system works and provided a great deal of information over the phone at no charge. He was always available to answer my text messages and phone calls. It was clear Rick has an enormous amount of experience.
Rick is amazing, to put simply! I came across Rick through an internet search and sent him an email that day. Within no time he emailed me back and set up a phone call. He is very informative, knowledgeable, forthcoming and caring. Being from out of country, I didn't really know what to expect but Rick put all my worries to rest right from the get go. I would definitely recommend Rick to anyone! He is very quick in producing results. Thank you so much Rick for all you do! I appreciate you for sure!
Unbelievable experience with Rick. I called with an urgent last minute request and Rick was able to deliver quickly. He has been nothing but attentive and professional throughout the process. He is honest and incredibly knowledgeable. I felt backed into a corner by my situation and Rick took the time to talk me through other options - looking out for my best interest each step of the way. Would recommend Rick to anyone I know. Thanks again!
Nearby Private Investigation Service in Denver: