Ross Investigators PC, Inc.
Ross Investigators PC, Inc. Ross Investigators PC, Inc. is one of the Three Best Rated® Private Investigation Service in Denver, CO.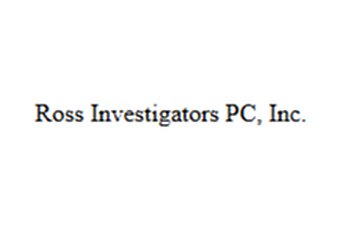 is a private investigative firm renowned for their expertise, situated in Denver, CO. With a combined experience of over thirty years, the Ross investigations team excels at uncovering crucial information that remains elusive to others. Led by Ryan, the investigative team tirelessly pursues evidence that goes beyond the scope of conventional investigators. Ryan has played a pivotal role in transforming ordinary cases into extraordinary ones, effectively strengthening cases to an almost unbeatable level. If you require access to every possible piece of information promptly, the Denver-based private investigators at Ross Investigators are the ideal professionals to have by your side.
Litigation Support

Due Diligence

White-collar Criminal Defense

Executive Background

Security Threat

Workplace

Accident Investigations

Competitive Intelligence

Risk Management & Regulatory Response
Ross has been my go-to investigator for a good 10 years or so. When a process server cannot locate someone, Ross seems to be able to find them and get them served, no problem. I once had a case where a number of undocumented immigrants were the defendants, Ross was somehow able to locate them. His attention to detail and turn around time are unmatched. He's extremely efficient with my client's resources as well. I've been recommending Ross for years.
For many years, and in a number of different situations, I have contacted Ryan Ross for needed information. The results were always prompt and complete and accurate. Ryan responded immediately, and sometimes was able to obtain the requested information despite having less than complete factual information from which to proceed, I would recommend him and his services without question.
Simply Excellent. By far the best private investigator in Denver, Colorado.
Mon-Fri: 9am - 5pm
Sat & Sun: Closed
Nearby Private Investigation Service in Denver: