TrueDoor Property Management
TrueDoor Property Management is a skilled property management company located in Huntington Beach, California. TrueDoor Property Management is one of the Three Best Rated® Property Management in Huntington Beach, CA.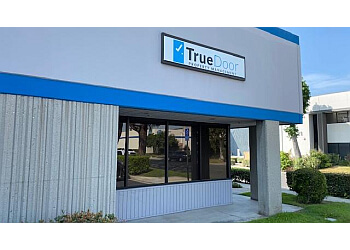 They have assisted Orange County property owners in achieving their investment objectives for several decades. The company manages both residential and multifamily rental properties. Kyle Thompson serves as the president and co-owner of TrueDoor Property Management. The TrueDoor Property Management team oversees all maintenance and repairs for your rental property. They ensure that the completed work satisfies their rigorous standards and work diligently to maintain tenant satisfaction. The company's foundation is built on honesty, integrity, and discipline. TrueDoor Property Management's accounting department manages all invoicing and payment processing, and they distribute earnings via ACH transfer. TrueDoor Property Management has managed over 800 rentals, and their online portals provide round-the-clock access to your most recent performance metrics.
Superior Marketing

Inspections

Tenant Placement

Rent Collection

Leasing

Reliable Maintenance

Comprehensive Accounting

Strict and Compliant Evictions

Lease Guarantee

Ongoing Communication

Move-In/Move-Out Inspections & Eviction Services
I've been with TrueDoor for two years. Deanne is amazing and an absolute pleasure to work with. Prompt to respond to all of my reach outs and is very efficient in her work. She makes the entire process seamless, making it a great experience for myself and my tenants. I always feel supported. Thank you Deanne for all of your hard work, day in and day out :)!
Jose at TrueDoor Property Management is excellent. He manages 2 of our properties, and he does a great job. My wife and I don't have to worry about anything when Jose is in charge because his attention to detail means that everything is handled quickly and efficiently. He recently had to coordinate some issues with the HOA, and we appreciate his efforts on our behalf. Thanks Jose!
I'd like to give a big thumb up to Jose Gomez for his outstanding work. Jose is an excellent communicator and always responds to my inquiries promptly and thoroughly, listens to my concerns and provides effective solutions to any problems that arise. Thanks to Jose's hard work and dedication, I feel confident that my rental property is in good hands. I highly recommend TrueDoor property management to anyone looking for exceptional service and expertise.
Mon-Fri: 9am - 5pm
Sat & Sun: Closed
Nearby Property Management in Huntington Beach: