West Point Property Management, Inc.
West Point Property Management, Inc is the well professional property management company in Huntington Beach, California. West Point Property Management, Inc. is one of the Three Best Rated® Property Management in Huntington Beach, CA.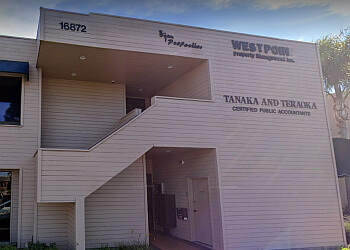 They have been providing full-service property management services for over 30 years in Orange County. John Muirhead is a licensed real estate broker and owner of the company. The team is dedicated to providing personalized service to homeowners and tenants. They preserve the client's investment by completely screening prospective tenants and increasing your cash flow by renting your property for the maximum amount of market conditions. They provide very competitive prices and also offer discounts for owners with multiple properties. West Point Property Management, Inc. serves in Huntington Beach, Fountain Valley, Seal Beach, Irvine, Anaheim, Cypress, Costa Mesa, Laguna Niguel, Newport Beach, Alison Viejo, Sunset Beach, Westminster, Garden Grove, and Mission Viejo.
Proper Marketing

Financial Management

Maintenance

Screening Prospective Tenants

Servicing All Inquiries and Complaints

the Collection of All Fees and Rent

Leasing

Repairs & Improvements
My experience working with West point Property Management has been great. John is very understanding and will give his honest opinion when it is needed. I like that he gives certain projects his undivided attention if their importance is required. Jana his helper, assistant is a joy to work with and handles the everyday and special work with her attention. Dana who does the billing and paper work listens and has made small, nice changes to my deposits and billing. I have found the right people to handle my property .
Heather V was very accommodating when I was searching for an apartment while on a short visit. On my first visit, she explained all that was involved in a clear way and showed the apartment again a day or so later so I could make sure if my decision. Everything in the apartment was in excellent condition!
Heather Vuncanon found my little family the perfect place to call home. She listened to all of our needs and found us a place better than we expected! Heather and the rest of the WPPM team are incredible. 11/10 definitely recommend!!
Mon-Fri: 7am - 11pm
Sat & Sun: 9am - 5pm
Nearby Property Management in Huntington Beach: