Brian D. Lubberstedt, MD - Psychiatric Services, P.C.
Brian D. Lubberstedt, MD - Psychiatric Services, P.C. is one of the Three Best Rated® Psychiatrists in Omaha, NE.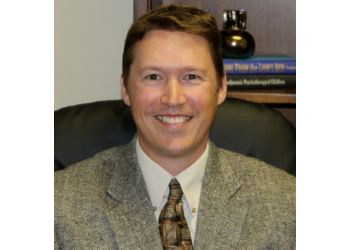 Dr. Brian D. Lubberstedt holds dual board certifications from the American Board of Psychiatry and Neurology in general and child and adolescent psychiatry. He completed his residency at the Creighton-UNMC Department of Psychiatry, further solidifying his expertise in the field. With a special interest in Anxiety, Depression, ADHD, and Psychopharmacology, Dr. Lubberstedt is dedicated to providing exceptional care to his patients. His commitment to professional growth is evident through his memberships with prestigious organizations such as the Nebraska Psychiatric Society, American Psychiatric Association, American Academy of Child and Adolescent Psychiatry, and Metro Omaha Medical Society. Additionally, he has affiliations with the University of Nebraska Medical Center. You can find Dr. Brian D. Lubberstedt practicing at Psychiatric Services, P.C., where he continues to positively impact the lives of his patients with his specialized skills and compassionate approach.
ADHD

Anxiety

Depression

Christian Counseling Referrals & Psychopharmacology
I've been with Dr. Lubberstedt almost my whole mental health journey. I started being treated for ADHD at 15 years old. Therapy helped for so long, then I realized I needed medicine for major depressive disorder. He never gave up on me and my medicine journey. It felt like nothing worked for me! Long story short, I am 22 years old now, still seeing Dr. Lubberstedt and I can confidently say I have never been happier and more at peace with my life. I've found the right combination of medicine for me! Dr. Lubberstedt is compassionate, he is knowledgeable, he is personable, he is trustworthy. A doctor who is truly passionate about his work; it's hard to find when money is the motivation of most of these people. I would suggest him to anyone who feels like they're being given up on. I would suggest him to anyone who feels as if they are simply just another patient. I would suggest him to anyone who wants a doctor who cares.
Dr. Lubberstedt has been my doctor for ADHD for many years and I highly recommend him. He has worked with me to find the correct treatment and actually cares about how I'm doing when I visit. The only reason I no longer see him is because I moved to Texas. 11/10 great guy and an even better doctor.
Absolutely love him! I've been seeing him for over 3 years now and he's the best psychiatrist I've had. He takes the time to explain my diagnosis and explain what medications he is prescribing me and why. I wouldn't go to anyone else!
Aetna, Blue Cross and Blue Shield of Kansas, Blue Cross and Blue Shield of Nebraska, Blue Cross Blue Shield, Cigna, First Health, Humana & Wellmark Blue Cross and Blue Shield
Mon-Fri: 8am - 5pm
Sat & Sun: Closed
Nearby Psychiatrists in Omaha: