Mary Jo Hanigan, MD - MERIDIAN MENTAL HEALTH & TMS CENTER OF OMAHA
Mary Jo Hanigan, MD - MERIDIAN MENTAL HEALTH & TMS CENTER OF OMAHA is one of the Three Best Rated® Psychiatrists in Omaha, NE.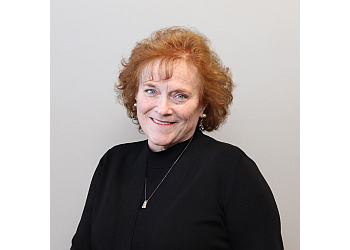 Dr. Mary Jo Hanigan is a distinguished psychiatrist based in Omaha, NE, holding board certification in her field. She earned her medical degree from the esteemed University Of Nebraska College Of Medicine and completed her residency at Creighton University Medical Center, further honing her expertise. Specializing in mood disorders, bipolar affective disorder, post-traumatic stress disorder, and sexual trauma, Dr. Mary Jo Hanigan offers comprehensive care to her patients. Her practice also encompasses pharmacogenetic testing, Transcranial Magnetic Therapy (TMS), and her focus on Neurology. You can find Dr. Mary Jo Hanigan practicing at Meridian Mental Health Associates, where she continues to significantly impact her patients' lives with her specialized skills and compassionate approach to psychiatric care.
Insomnia

Mood and Sleep Disorders

Attention Deficit

Clinical Depression

Attention Deficit Hyperactivity (ADHD)

Mental Illness

Schizophrenia

Insomnia & Bipolar Disorders
I can't say enough good things about Dr. Hanigan and Meridian Mental Health. I have been a patient for many years and also work in healthcare. She never gives up on helping you with both short or long-term issues and is one of, if not the best, pharmacologist in the Omaha area. Her practice runs like a tight ship with streamlined processes for helping patients calling for appointments or other issues. Her staff is very responsive to messages and communication. Healthcare staffing is challenging for everyone right now and many other clinics are much less responsive due to post Covid staffing shortages. Do it hesitate to put your trust in her and her clinic's care.
The staff and physicians in this office are very professional. They work together to provide quality care. Our family has greatly benefited from their care. Dr Hanigan listens and pays attention to the individual needs of her patients. Her staff follows through with necessary communication. One of the best mental health care offices in the area. Really don't know what we would do without them.
They are very caring and compassionate. They get to know you personally and take your needs seriously. I'm so confident in them, I wouldn't go anywhere else.
Aetna, Anthem, Blue Cross Blue Shield, Carefirst Blue Cross Blue Shield, Cigna, Coventry Health Care, First Health, Humana, Midlands Choice, Multiplan & Principal Life
Mon-Thu: 8am - 5pm
Fri: 8am - 3pm
Sat & Sun: Closed
Nearby Psychiatrists in Omaha: