Tomas A. Gonzalez, MD - THE DOCTORS GONZALEZ
Tomas A. Gonzalez, MD - THE DOCTORS GONZALEZ is one of the Three Best Rated® Psychiatrists in McAllen, TX.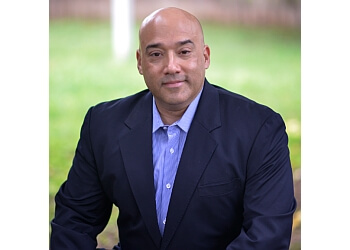 Dr. Tomas A. Gonzalez obtained his medical doctorate from the University of Texas Medical School in Houston. He underwent extensive training in psychotherapy and medication management at the renowned University of California Los Angeles (UCLA) Neuropsychiatric Institute and Hospital, where he completed his residency in psychiatry. As a board-certified psychiatrist, Dr. Tomas specializes in providing individual psychotherapy, couples therapy, and medication management. He is also skilled in treating patients struggling with substance and drug addiction. Additionally, Dr. Tomas A. Gonzalez serves as a Forensic Psychiatrist, lending his expertise to assist courts and private law firms. He also works as an Executive Consultant, focusing on areas such as hospital quality and safety, professional coaching, and ensuring compliance with the standards set by The Joint Commission.
Schizophrenia

Feigning or Malingering Mental Illness

Violent Behavior

Psychotic

Post-Traumatic Stress

Anxiety

Mood Change

Major Depressive Disorder

Bipolar

Substance Use

Personality

Attention-Deficit/Hyperactivity

Paraphilia & Obsessive-Compulsive Disorders
Dr. Thomas Gonzalez has been nothing but an understanding and empathetic human being. He is is very understanding and educated in his field of study and seems to be extremely interested in the well-being of his patients. I have nothing but the upmost respect for not only his practice but his extensive work in his field. I would very much recommend to anyone in need of a psychological evaluation to try him.
Dr. Gonzalez is the best physician!! He is truly an expert in his field and cares deeply about his patients, and it shows. No matter the time or day, he makes himself accessible to his patients, he even answers his office phone himself if he can! This is so comforting to me. I can't thank him enough for his help. Thank you Dr. Gonzalez for all that you do.
Initial evaluation and assessment: $350 (up to 60 minutes) Medication Management Follow-Up Sessions: $200 (up to 30 minutes)
Mon-Fri: 8:30am - 5pm
Sat & Sun: Closed
Nearby Psychiatrists in McAllen: