Dr. Mitch Keil, PSY.D - KEIL PSYCH GROUP
Dr. Mitch Keil, PSY.D - KEIL PSYCH GROUP is one of the Three Best Rated® Psychologists in Newport Beach, CA.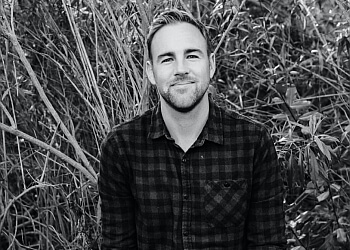 Dr. Mitch Keil has been delivering mental health services in the Southern California region since he embarked on his training in 2008. As a clinical psychologist, he possesses a strong commitment to continual growth and practice in the fields of mental health, philosophy, and psychology. With extensive experience in diverse settings ranging from hospital-based care to community mental health, Dr. Mitch Keil has worked with individuals from various backgrounds, including adults, adolescents, and families. He has effectively treated even the most challenging psychiatric conditions. In his therapeutic approach, Dr. Mitch Keil combines elements of psychodynamic, humanistic, and existential/phenomenological perspectives. His expertise spans a broad spectrum of issues, encompassing depression, anxiety, addiction, PTSD, and grief/loss in both adolescents and adults. Moreover, he frequently collaborates with executives and professional athletes. Operating in Newport Beach, CA, the Keil Psych Group is a highly esteemed psychotherapy practice.
Anxiety

Depression

Trauma

Grief

Addiction

Teens and Young Adults

Marriage and Couples Therapy & Personality and Diagnostic
Dr. Keil entered my life during what was a very dark and lonely time for me, a time when I was experiencing confusion and turmoil and could not seem to pull myself out of the abyss I had found myself in. We had an immediate connection during our first session and have built a solid and trusting relationship over the past year and a half that has allowed for me to share my vulnerability with him and work through several issues that were blocking me from reaching my full potential. Dr. Keil is easy to talk with, down to earth, compassionate, gentle, insightful, intelligent and as a result of working with him I have been able to grow and heal and become a better healthier version of myself. He challenges me when I need to be challenged, he supports me when I need support, he has become a very important figure in my healing journey. I can not say enough positive things about Dr. Keil and I am so grateful for his presence in my life.
I saw Dr Keil in 2019 at the beginning of my healing journey when I was battling severe depression and anxiety. I was a couch potato with no direction or sense of self worth and had a major anxious attachment style that was pushing away all of my closest friends. Dr Keil gave me the tools and mindset shifts I needed to completely change my life. Fast forward to today I have my own self help podcast on Spotify ( shameless plug but I don't think he will mind lol ) it's called Maintaining My Happy , and the reason i am leaving this review is because today I recorded guided meditation. And Dr Keil is the amazing human that introduced me to and taught me how to meditate. I don't think my life would be as good as it is now it I had not learned this practice. Forever grateful for Dr Keil.
Physician, 4 years. Keil Psych Group - accredited therapy with professional degrees. Up to date on the latest psychology publications/literature. Outstanding wisdom and guidance. Definable results. Not just "a talk about your past or emotions and make you feel better". Highly recommend!
Aetna, Blue Cross Blue Shield, Blue Cross Blue Shield of California & Cigna
Mon-Sat: 9am - 6pm
Sun: 9am - 5pm

Nearby Psychologists in Newport Beach: