Dr. Nathasha Correa, PhD - CURRY PSYCHOLOGY GROUP
Dr. Nathasha Correa, PhD - CURRY PSYCHOLOGY GROUP is one of the Three Best Rated® Psychologists in Newport Beach, CA.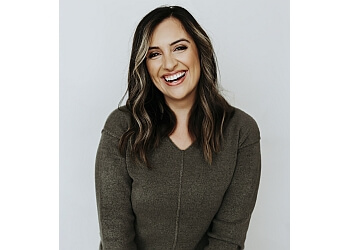 Dr. Nathasha Correa, an esteemed clinical psychologist, has garnered numerous accolades for her contributions in the field. With over ten years of experience, she has conducted extensive research, therapy sessions, and psychological evaluations. She specializes in trauma and military psychology, maternal mental health, and navigating life transitions such as grief, loss, medical issues, and relationships. Dr. Nathasha Correa completed her doctorate in Clinical Psychology at UCLA, receiving comprehensive training in maternal and women's mental health, primary care and health psychology, and trauma. She has pursued advanced training and expertise in various evidence-based therapeutic approaches throughout her illustrious career. Dr. Nathasha Correa adopts a solution-focused and efficient approach, equipping her clients with practical tools that promote a happier and more fulfilling life. Her work is rooted in the latest research on anxiety, depression, trauma, relationship satisfaction, maternal mental health, and behavioral medicine.
Couples and Child and Adolescent Therapy

Neuropsychological and Academic Testing

Forensic Psychology/Expert Testimony

Military Psychology

Meditation and Breathwork

Animal-Assisted Therapy

Applied Behavior Analysis

Business Coaching

Cognitive-Behavioral and Cognitive Processing Therapy & Culturally-Responsive Therapy
Dr. Correa is exceptionally professional, talented and easy to speak with. I truly never thought I could share the things I've shared and to have made the progress I've made. I am a better person for having worked with her and I now have the tools to maintain my mental health going forward.
This woman is the most amazing human being, very intelligent and down to earth. Always speaks the truth, but just the truth. She's the most amazing psychologist and I really recommend her.
I watched the trial and the way she explaining things, the body gesture, expression etc is just really smart and cool. Would love to know how to reach that level of confident! #fans now.
Initial Intake Session - 60-90 min $300-$350
Individual Therapy - 55 min $275
Family Therapy - 55 min $300
Supplemental Services:
Between-Session Phone, Text & Email Contact Per 15 min $60
Letters and Form Completion per 30 min $150
Mon-Fri: 10am - 7pm (By Appointment)
Sun: 9am - 3pm (By Appointment)
Sat: Closed
Nearby Psychologists in Newport Beach: