Dr. Zachary Delcambre, PsyD
Dr. Zachary Delcambre, PsyD is one of the Three Best Rated® Psychologists in Manchester, NH.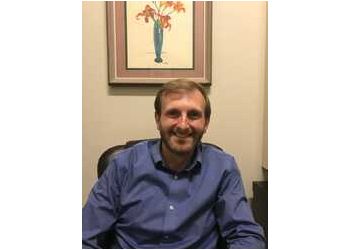 Dr. Zachary Delcambre is a licensed psychologist based in Manchester, New Hampshire. He holds a Doctor of Psychology degree, specializing in Latino mental health, and a Master of Arts in Professional Psychology from William James College. Dr. Delcambre's training includes extensive coursework in clinical services for veteran and military families, as well as working with adolescents and adults experiencing a wide range of clinical issues. His areas of expertise include treating individuals dealing with family and relational problems, depression, anxiety, anger, self-esteem, and other mental health issues. Dr. Zachary Delcambre prioritizes creating a safe and empathetic environment for his clients to share their experiences and emotions.
Depression

Anxiety

Anger

Self-Esteem

Family Issues & Relational Problems
Dr. Zac Delcambre offered me exceptional service, and he is very friendly. Thanks!
Nearby Psychologists in Manchester: