Architect | DKMB & Associates
Architect | DKMB & Associates is an architecture firm based in Baltimore, MD, with a reputation for creating visually pleasing designs that captivate its clients. Architect | DKMB & Associates is one of the Three Best Rated® Residential Architects in Baltimore, MD.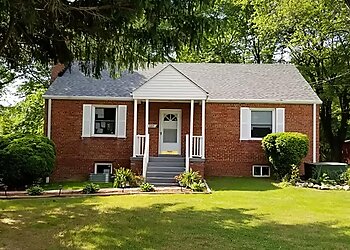 This minority-owned and operated firm comprises licensed architects fully registered to practice architecture. They specialize in delivering professional architectural services for both commercial and residential projects. They offer a comprehensive range of services for construction ventures, including architecture, design, planning, and project management. Their philosophy revolves around close collaboration with clients throughout every project, ensuring the client's goals and vision are successfully realized. The firm's design team and professional personnel remain dedicated to ongoing education, continually honing their planning, design, and project management skills. With a holistic approach, DKMB & Associates carefully consider all facets of a project, including its relationship with the surrounding environment, skillfully integrating all components. They blend professionalism and a genuine passion for design and construction, providing personalized attention that caters to each client's unique needs.
New Residential

Cultural Facilities

Swimming Pools

Apartment and Condo Units

Retail Stores

Barber and Hair Salons

Places of Worship

Microbreweries

Shipping Container Repurposing

Medical and General Offices

House Renovations

Home Additions

Tenant Fit-Outs & Warehouses
David worked with me on the design of a finished basement. From beginning to end he provided a wealth of information, was incredibly patient, communicative, and answered every question I had (I had many!).Throughout the process David was a professional, and at all times I felt I was in good hands. You will be too. If you need an architect, I'd strongly consider David of DKMB.
In the last few years of knowing David and DKMB, my experience has been nothing short of amazing. He knows what he talks about and he gets it done! He's very detail-oriented and thorough with his projects. Excellent customer relations, I would highly recommend DKMB & Associates to all family and friends who want projects done the right way and in a timely-manner.
I have worked both with and for DKMB many times over the last 20 years - they have always delivered timely and professional design services. They continually demonstrate a high level of attention to detail on projects of all complexity levels while maintaining relationships with existing clients and forging new relationships that expand their portfolio of work and services. I highly recommend DKMB & Associates for your next project.
Mon-Fri: 8:30am - 5:30pm
Sat & Sun: Closed
Nearby Residential Architects in Baltimore: