Clifford N. Ribner - CLIFFORD N. RIBNER, ATTORNEY AT LAW
Clifford N. Clifford N. Ribner - CLIFFORD N. RIBNER, ATTORNEY AT LAW is one of the Three Best Rated® Tax Attorney in Tulsa, OK.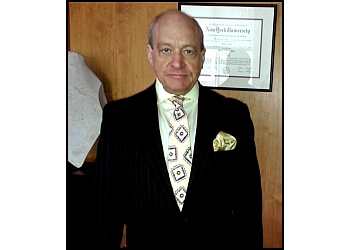 Ribner has more than 43 years of experience in complicated tax law and litigations. He strictly limits his practice to tax litigation and controversies with tax authorities. Ribner is a professionally trained and experienced tax law expert and a veteran litigator. He represents any company or entity that has to communicate with the IRS or any state tax authority. He provides the highest possible hazard of litigation against the IRS for his clients. Clifford N. Ribner, Attorney at Law, has a unique combination of specialized tax law and litigation training and experience. Mr. Ribner has been first-chair in numerous jury trials and in appeals to higher courts, including multiple appeals to the Supreme Courts of both the United States (whose bar he belongs to) and Oklahoma, as well as numerous administrative appeals within the IRS. Get the experience you need. He is conveniently available in Oklahoma and throughout the U.S. by phone and video conference at 918-582-9200.
Irs Appeals and Penalty Abatement

Offers in Compromise

Innocent Spouse Relief

Delinquent Returns

Employment Controversies

Minimizing Problems from Cancellation of Debt Income & Representing Taxpayers in Criminal Tax Investigations
Mr. Ribner is Excellent, Honest, Tenacious, Respectful, Very Sharp and Intelligent, He likes the Details, Facts and Truth. He Gets Results, Keeps His Word, Possesses Many Qualities Strives for what is Right an Just.
Mr. Ribner is very intelligent and knows tax law very well. He helped me with my issues and was very helpful with all my questions. I would recommend him for anyone that needs help with the IRS or other legal issues.
He resolved my problems with the Oklahoma Tax Commission in a timely manner. Saved me a lot of money as well!
Mon-Fri: 8am - 5pm
Sat & Sun: Closed
Other Tax Attorney in Tulsa: