H&R Block San Antonio
H&R Block is a renowned tax service firm based in San Antonio, focusing on providing exceptional services to small business owners. H&R Block San Antonio is one of the Three Best Rated® Tax Services in San Antonio, TX.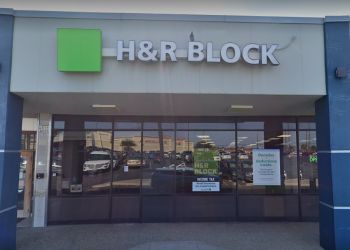 They understand businesses' tax and financial challenges and offer industry-leading software, comprehensive benefits, and expert advice to manage tax obligations effectively. H&R Block's professionals are highly skilled and experienced in addressing various tax needs. Their expertise encompasses various tax matters, enabling them to handle your taxes with confidence and accuracy. At H&R Block, their commitment to excellence is unwavering. They guarantee maximum refunds for substantial amounts through their meticulous tax preparation processes. With their assistance, you can expect a seamless and comfortable tax experience, ensuring you receive the most significant tax return possible. Contacting H&R Block is convenient and straightforward. You can easily schedule an appointment to benefit from their services and expertise. Furthermore, H&R Block has multiple branches throughout San Antonio, ensuring greater accessibility for its clients.
Online Tax Filing

File with a Tax Pro

Tax Software

Second Look Review

Peace of Mind

Tax Identity Shield

Audit and Tax Notice Support

Expat Tax Services

Refund Transfer

Bookkeeping & Payroll
Maria Escobar is amazing! This was the first time walking into a place to help with taxes and she taught me so much. I will not hesitate to recommend her to my family and friends.
She was great help and explained everything before she got started I couldn't have asked for a better person to help me thank u Martha delgado.
I had online info they were able to download and print. She was knowledgeable and proficient and she got me every tax deduction needed for a great refund! PLUS I showed up for appt. 5 days early ( my error) but she worked me in anyway. Many, many thanks.
Mon, Wed & Fri: 9am - 6pm
Tue & Thu: 12pm - 7pm
Sat: 10am - 4pm
Sun: Closed
Nearby Tax Services in San Antonio: