Matthew S. Abrams, CPA
Matthew S. Matthew S. Abrams, CPA is one of the Three Best Rated® Accounting Firms in Hollywood, FL.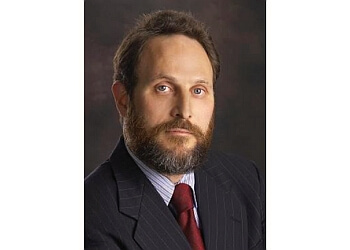 Abrams, CPA (MSA), is dedicated to delivering the utmost professional tax preparation and accounting service to personal and business clients. They have meticulous attention to detail, ensuring that all work goes through multiple checks and balances before being approved for distribution. They are committed to providing swift and comprehensive responses to any client inquiries. As a technologically savvy accounting firm, they have the digital tools and expertise necessary to meet your accounting needs efficiently and effectively. In addition, they continually strive to optimize their use of resources, ensuring preparedness for future years and providing clients with a seamless experience. Matthew S. Abrams, CPA (MSA) is fully equipped and eager to exceed your expectations. They take pride in providing customized and unparalleled service and would be delighted to help you achieve all of your accounting goals. Don't hesitate to contact them today to schedule an appointment.
Retirement Planning

IRS Audit Resolution

Bookkeeping

Entity Formation

Trust

Estate Planning

Tax Preparation

Compilation/Review Services

Business Financials Auditing & Quarterly Accounting Management
Matthew is the master of simplicity and knowledge. He made my 2021 tax returns easier to digest than I have ever experienced with other CPA's. He targeted and discussed the limitations of the 2021 filings and offered suggestions to make 2022 filings even easier to prepare: All within the limitations demanded by the IRS. He is a true professional who applies a streamlined approach to a complex system.
I went to Mr. Abrams with a big tax problem. Mr. Abrams was very patient and showed concern for me and my problem. Due to his professionalism and incredible knowledge, he was able to solve my problem completely and save me a great deal of money! I'm very grateful, and I highly recommend the services of Matthew S. Abrams to anyone needing professional assistance completing their taxes.
My husband and I using Mr Abrams services for more than a 5 years already.We are happy that we found him.He is always available to answer any question that we have.He is always give us the best advices. We are highly recommend Mr.Abrams.
Mon-Fri: 9am - 5pm
Sat & Sun: Closed
Nearby Accounting Firms in Hollywood: