Dallas Acupuncture Clinic
Dallas Acupuncture Clinic is the brainchild of Dr. Dallas Acupuncture Clinic is one of the Three Best Rated® Acupuncture in Dallas, TX.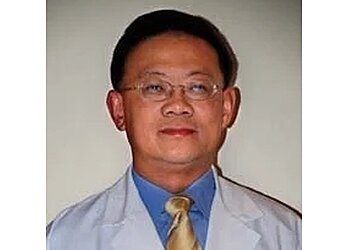 Qiong Bai, a seasoned practitioner of acupuncture and Traditional Chinese Medicine with over 32 years of experience. Dr. Bai firmly believes in providing individualized care to each patient, striving to help them achieve optimal physical and mental well-being. His areas of expertise encompass a wide range of conditions, including pain management, neurological disorders, headaches, allergies, infertility, skin disorders, and emotional imbalances. Over the years, Dr. Bai has successfully treated numerous patients from the Dallas-Fort Worth area and beyond, including notable personalities. Additionally, the clinic offers complementary therapies to accelerate recovery from significant trauma and address the side effects of cancer chemotherapy.
Pain at Acute and Chronic

Headache

Back and Neck

Arthritis

Panic Disorder

Sleeping Problems and Insomnia

Allergies

Sinusitis

Asthma

Tendonitis

Plantar Fasciitis

Frozen Shoulder and Bursitis

Stress

Depression

Anxiety

Chronic Cough

Emphysema

Acne

Eczema

Psoriasis

Pruritus

Urticaria

Infertility

IVF Support & Digestive Problems
I've been seeing Dr Bai for over three years because of a back condition that flares up from time to time. When I see Dr Bai on a semi routine basis, I am typically pain free. His work has made my back stronger and pain free. When I don't see him for a long period of time, my back pain returns. I've seen him for other pains I have and his acupuncture techniques work extremely well to relieve my pain. I highly recommend Dr. Bai to anyone who is dealing with chronic pain.
Dr.Bai, is very kind and professional. He always asks how I am doing and what issues I'm having. Dr. Bai always makes me feel comfortable. I always feel better after my visits. Dr. Bai's office manager Jennifer is always helpful, kind and understanding. I appreciate Dr. Bai's, his services and his staff.
I came to Dr. Bai with a diagnosed herniated disc in my C5-6 and bedridden with pain for two weeks. After a couple weeks with Dr. Bai my pain was cured, I was back to normal life and did not have to have surgery anymore. I cannot say enough great things about Dr. Bai!
Mon,Tue & Thu: 8am - 4pm
Fri & Sat: 8am - 1pm
Wed & Sun: Closed
Nearby Acupuncture in Dallas: