Lake Highlands Acupuncture
Lake Highlands Acupuncture embraces the wisdom of ancient medicine and seamlessly integrates it into the modern world, offering you and your family the opportunity to attain optimal health. Lake Highlands Acupuncture is one of the Three Best Rated® Acupuncture in Dallas, TX.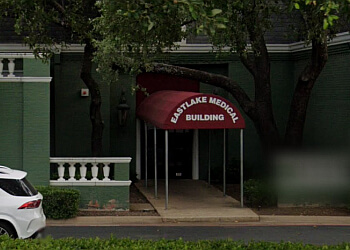 They cater to your specific needs with a focus on acupuncture, cupping therapy, and personalized herbal formulas. Whether you seek long-term solutions for existing health conditions or aim to prevent future illnesses proactively, Lake Highlands Acupuncture is dedicated to helping you find the relief and overall improvement you desire. Bryan Ellett founded Lake Highlands Acupuncture, holds licensure from the Texas State Board of Medical Examiners, and is board certified by the NCCAOM. He completed his education at the esteemed AOMA Graduate School of Integrative Medicine in Austin. With his skilled team, he has successfully treated clients across a broad spectrum of health concerns. As a testament to their commitment to client care, they offer free 30-minute consultations, and convenient evening appointments are available at the clinic.
Insomnia

Weight Loss

Emotional Issues

Digestive Disorders

Fertility

Anxiety

Smoking Cessation

Peripheral Neuropathy

Chemotherapy Side-Effects

Stress

Pregnancy

Pregnancy Issues

Menstrual and Fertility Problems

Headaches

Allergies

Carpal Tunnel Syndrome

Chronic Pain & Migraines
Bryan helped my daughter with a chronic cough and terrible cold, she was noticeably better in 24 hours after treatment. He is very good with kids and truly cares about people. I highly recommend him and can see why he's in the healing business.
I LOVE going to see Tracy Lynn Tucker for all my pain needs! She works wonders on healing me. I've referred many people there and they all look forward to their next appointments. I can't recommend this place enough and Tracy is great at what she does plus she is super sweet. If you want to heal, make an appointment today. You will not be disappointed.
Wish I discovered this years ago! Tracy is wonderful at listening to what I need at each visit. She's an authentic health care provider who listens and understands how best to treat me at each visit to assist me in maintaining my health.
Single Treatment (acupuncture, herbal consultation, bodywork) $100
Herbal Consulation Only $50
Cupping Only $60
Single Treatment Ages 65+ $80
Discount
$15 for teachers and nurses
Blue Cross/Blue Shield & United HealthCare insurance plans
Mon-Sat: 9am - 5pm
Sun: Closed
Nearby Acupuncture in Dallas: