Southwest Acupuncture Clinic
Southwest Acupuncture Clinic is a leading clinic in Dallas, TX, renowned for its exceptional acupuncture services. Southwest Acupuncture Clinic is one of the Three Best Rated® Acupuncture in Dallas, TX.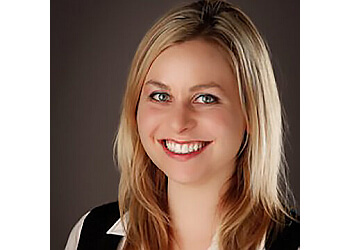 Their commitment to patient care is unmatched, with a track record of assisting thousands of individuals. The clinic is headed by Dr. Ellee Carlson, a licensed acupuncturist who holds certifications in Acupuncture and Chinese herbology duly recognized by the state of Texas. Dr. Carlson specializes in Women's Health, and her expertise has successfully helped numerous women overcome fertility challenges. Taking a holistic approach to treatment, she focuses on addressing chronic illnesses and providing natural pain relief without relying on medications and their associated adverse effects. Dr. Carlson has served a diverse range of patients, from those grappling with infertility to individuals seeking relief from back pain. She guides her patients toward a life filled with vitality and joy by harnessing the body's innate healing abilities.
Back

Neck

Post-Operative and Shoulder Pain Bursitis

Arthritis

Athletic Injuries and Performance

Depression and Anxiety

Disorders During Pregnancy

Fertility Challenges

Headaches

Migraines

Muscle Cramping

Neuralgia

Plantar Fasciitis

Sciatica and Piriformis Syndrome

Scoliosis

Sinus Infections

Women's Health & TMJ Disorder
The absolute best! I started seeing Dr Carlson ~5 years ago for chronic pain. It was the only thing that helped alleviate the pain. Fast forward through the past 5 years where I found out all the chronic pain was due to a hip labrum tear. She helped me recovery post-surgery. Then I continued to see her as means of sustaining. I've recovered fully and am now pregnant! I see her regularly as my hips and pelvic move and shift during pregnancy. Again, the only thing that has helped! Dr. Carlson really does listen and genuinely wants to see me get better. In all the 5 years she has never pushed any herbs or supplement on me. I highly recommend her over and over and over again.From my very first appointment, I felt at ease and like I finally had hope. Dr. Carlson has a peaceful way about her and really LISTENS to you. She is always 100% focused on YOU and making sure you are feeling better. Her office staff has always been so friendly, as well. I am ecstatic to say that after only a few months of treatment, my cycles became regular and my pain is GREATLY decreased. I have been seeing Dr. Carlson for almost a year. I feel like I have normal cycles now that other women have always had. It's a miracle and I wish I had found Dr. Carlson years ago!
My husband and I had been trying to get pregnant for over six months when my naturopathic doctor recommended I start seeing Dr. Carlson. My cycles were very long or event non-existent. Right when I stared working with Dr. Carlson, my cycle became significantly shorter and we got pregnant within just two months! She made every visit an absolutely pleasure. She is so friendly and very knowledgeable about her profession. I'm completely sold on acupuncture now!
Southwest Accupuncture has been one of the best experiences I have had in the last decade. Dr. Carlson listened closely to my descriptions of pain in my knees, ankles, feet and sinuses. Her treatment had very noticeable results in a short period of time (I noticed the differences in a week). The treatments are very relaxing, and Dr. Carlson and her assistant, Hannah, are some of the most sociable, caring and delightful individuals I have met in a long time. I am very grateful I sought out their services.
Initial Assessment and Acupuncture Treatment $155
Established Patient Acupuncture Treatment $85
Mon & Fri: 9am - 3pm
Tue & Thu: 1pm - 7pm
Wed, Sat & Sun: Closed
Nearby Acupuncture in Dallas: