Michael J. Smith
Michael J. Michael J. Smith is one of the Three Best Rated® Divorce Lawyers in Rockford, IL.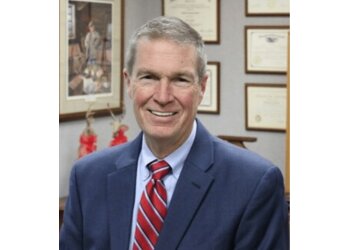 Smith embarked on a successful career in family law after obtaining a Juris Doctorate Cum Laude from Southern Illinois University School of Law in 1980. With over four decades of experience practicing law in northern Illinois, Attorney Michael J. Smith brings a wealth of knowledge to assist you with your legal needs. Committed to his clients, Smith deeply understands the community's legal requirements and offers unwavering support and competent legal advice. His extensive expertise spans various aspects of divorce, including financial matters, children's issues, and property rights. At Michael J. Smith, Attorney at Law, his ultimate aim is to help you lay the foundation for a brighter future, regardless of the challenges you may be encountering.
Child Custody and Support

Divorce and Seperation

Family Law

Wills

Guardianship

Minors & Disabled Adults
I had to petition to have the parenting agreement I am in adjusted, unfortunately. However, I was very fortunate to have found Attorney Smith to help me with this. Michael Smith has a ton of experience and it's obvious when you meet with him that he knows what he's doing. He's also very good at being straight forward and communicating information in a very easy to understand way. As much as I dislike family court and its many flaws, I walked away with a slightly better understanding of family law (which is incredibly important for parents and I wish I had a better understanding of it prior to this) thanks to Mike. Mike's assistant Maria is also phenomenal. She's friendly, kind, quick to respond, and competent. She was the best to work with during this stressful time.
Mike and Maria were very professional, kind, respectable and understanding of my situation. They respond quickly, and spend hours of their valuable time to help their clients. I couldn't be any more thankful for their support during a very trying time.
Mike & Maria are awesome people to work with. I knew Mike was the lawyer for me from the day I met him when he had a Greenbay Packer tie on.
Leading Lawyers Network (2008- Present )- American Bar Association Family Law Advisory Panel (2012-Present)
Mon-Fri: 8:30am - 5pm
Sat & Sun: Closed
Other Divorce Lawyers in Rockford: